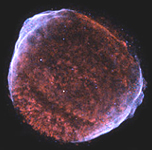 BC 475–Roman consul, Publius Valerius Poplicola, celebrates a Roman triumph for his victory over Veii and the Sabines.

305–Diocletian and Maximian retire from the office of Roman Emperor.

408–Byzantine Emperor, Arcadius, dies at age 31.

524–King Sigismund of Burgundy is executed at Orléans after an eight-year reign and is succeeded by his brother, Godomar.

880–The Nea Ekklesia is inaugurated in Constantinople, setting the model for all later cross-in-square Orthodox churches.

1006–A supernova is observed by the Chinese and Egyptians in the constellation Lupus.

1045–Gregory VI is appointed Pope.

1118–Matilda of Scotland dies at Westminster Palace in London, England, at age 38. After her death, she was remembered by her subjects as "Matilda the Good Queen" and "Matilda of Blessed Memory." Matilda is also thought to be the identity of the "Fair Lady" mentioned at the end of each verse in the nursery rhyme London Bridge is Falling Down.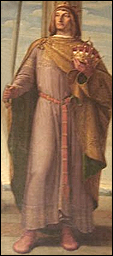 1169–Norman mercenaries land at Bannow Bay, in Leinster, marking the beginning of the Norman invasion of Ireland.

1218–Rudolf I of Germany is born at Limburg Castle near Sasbach am Kaiserstuhl, in the Breisgau region. He was the first German King of the Habsburg Dynasty.

1238–Magnus VI of Norway is born Magnus Haakonsson in Tonsberg, Norway.

1277–Stephen Uros I of Serbia dies in Hum, Herzegovina and southern Dalmatia (present-day Bosnia, Herzegovina, and Croatia), at age 55. He was one of the most important rulers in Serbian history.

1308–Albert I of Germany is murdered by his nephew, Duke John, in Windisch, Further Austria, at age 52.

1326–Rinchinbal Khan, Emperor Ningzong of Yuan, is born in China. He was the shortest-reigning Mongol emperor in history.

1328–The Kingdom of England recognizes the Kingdom of Scotland as an independent state.

1539–Isabella of Portugal dies during childbirth in Toledo, Spain, at age 35. She was was an Infanta of Portugal, by birth, and a Holy Roman Empress, Queen of Germany, Italy, Spain, Naples, Sicily, and Duchess of Burgundy as the spouse of Charles V, Holy Roman Emperor.

1555–Pope Marcellus II, dies from a stroke in Rome, Papal States, at age 53.

1572–Pope Pius V (1566-1572), dies of cancer in Rome, Papal States, at age 68.

1576–Stephen Báthory, the reigning Prince of Transylvania, marries Anna Jagiellon, and they become co-rulers of the Polish-Lithuanian Commonwealth.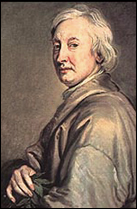 1601–William Lilly, astrologer, author, and almanac compiler, is born in Diseworth, Leicestershire, England. In 1644, he published the first of many popular astrological texts, and in 1647, he published Christian Astrology, a huge compendium of astrological technique. This was the first of its kind to be printed in the English language rather than Latin, and is said to have tutored "a nation in crisis in the language of the stars." By 1659, Lilly's fame was widely acknowledged and his annual almanac was achieving sales of around 30,000 copies a year.

1682–Louis XIV and his court inaugurate the Paris Observatory in Paris, France.

1700–English poet, John Dryden, dies in London, England, at age 68. He dominated the literary life of Restoration England to such a point that the period came to be known in literary circles as the "Age of Dryden." He is best known for his works Absalom and Achitophel and Mac Flecknoe. He was made Poet Laureate in 1668.

1707–The United Kingdom of Great Britain is formed when Scotland and England are joined together under a common flag, the Union Jack.

1753–Species Plantarum by Linnaeus is published, marking the formal start date of plant taxonomy adopted by the International Code of Botanical Nomenclature.

1759–Josiah Wedgwood founds the Wedgwood pottery company in Great Britain.

1764–Neoclassical architect and British expatriate, Benjamin Henry Latrobe, is born in Leeds, Yorkshire, England. Best known for his role in the design of the U.S. Capitol, Latrobe would become one of the first formally trained, professional architects in America. Latrobe would become known as the "Father of American Architecture."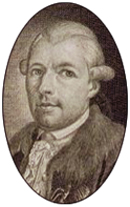 1769–Politician, Arthur Wellesley, 1st Duke of Wellington, is born at 6 Merrion Street in Dublin, County Dublin, Ireland. His defeat of Napoleon at the Battle of Waterloo in 1815, put him in the top rank of Britain's military heroes. He was Prime Minister of the United Kingdom. He continued as one of the leading figures in the House of Lords until his retirement and remained Commander-in-Chief of the British Army until his death.

1776–The Illuminati is established in Ingolstadt (Upper Bavaria), by Jesuit-taught Adam Weishaupt.

1785–Kamehameha I, King of Hawai'i, defeats Kalanikupule and establishes the Kingdom of Hawai'i.

1786–Mozart's opera, The Marriage of Figaro, premieres in Vienna, Austria.

1794–The Battle of Boulou ends, in which French forces defeat the Spanish and regain nearly all the land they lost to Spain in 1793.

1820–The Cato Street Conspirators are executed. The Cato Street Conspiracy was an attempt to murder all the British cabinet ministers and Prime Minister Robert Banks Jenkinson, the Earl of Liverpool.

1840–The Penny Black, the first official adhesive postage stamp, is issued in Great Britain.

1841–The first emigrant wagon train leaves Independence, Missouri, for California.

1844–The Hong Kong Police Force is established.

1846–The few remaining Mormons left in Nauvoo, Illinois, formally dedicate the Nauvoo Temple.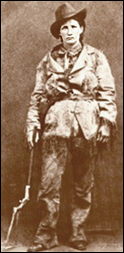 1851–The Great Exhibition opens in the Crystal Palace in Hyde Park, London, England.

1852–The Philippine peso is introduced into circulation.

1852–Frontier adventurer, Calamity Jane, is born Martha Jane Cannary in Princeton, Missouri. A popular belief is that she instead acquired her nickname as a result of her warnings to men that to offend her was to "court calamity." She is known for her claim of being an acquaintance of Wild Bill Hickok and fighting Indians. Late in her life, she appeared in Buffalo Bill's Wild West Show and at the 1901 Pan-American Exposition. Her reputation for embellishing her accomplishments, and the willingness of others to attribute to her even more fanciful adventures, have made it very difficult to determine the true facts of her life.

1856–The Province of Isabela was created in the Philippines in honor of the Queen Isabela II of Spain.

1857–Art dealer, Theo van Gogh, is born Theodorus van Gogh in Groot-Zundert, in the province of North Brabant, Netherlands. He was the younger brother of artist, Vincent van Gogh. The relationship between the two brothers was the subject of the movie Vincent & Theo, directed by Robert Altman. It also formed an important part of the 1956 film Lust for Life, where Theo was played by James Donald and Vincent by Kirk Douglas.

1862–During the Civil War, the Union Army completes its capture of New Orleans, Louisiana.

1864–Anna (Marie) Jarvis, founder of Mother's Day, is born in Webster, West Virginia. Her birthplace, today known as the Anna Jarvis House, has been listed on the National Register of Historic Places since 1979.

1865–The Empire of Brazil, Argentina, and Uruguay sign the Treaty of the Triple Alliance.

1866–The Memphis Race Riots begin. In three days time, 46 blacks and two whites are killed. Reports of the atrocities influenced passage of the Fourteenth Amendment to the U.S. Constitution.

1868–American folk character, Tom Dooley (Tom Dula), is executed by hanging in Iredell County, North Carolina, at age 22. The Kingston Trio recorded a hit version of the song Tom Dooley in 1958. Michael Landon portrayed Dula in the movie The Legend of Tom Dooley.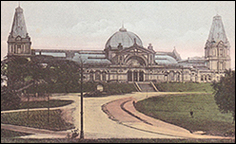 1869–The Folies Bergère opens in Paris, France.

1873–Explorer and medical missionary, David Livingstone, dies of malaria in Chief Chitambo's Village (present-day Zambia). He took his final breaths while kneeling in prayer at his bedside. Livingstone's heart was buried under a Mvula tree near the spot where he died, now the site of the Livingstone Memorial. His body (together with his journal) was carried over 1,000 miles by his loyal attendants, Chuma and Susi, to the coast to Bagamoyo, and then returned for burial to Westminster Abbey in London, England.

1875–Alexandra Palace in London, England, reopens after being burned down in a fire in 1873.

1878–Idlewild Park in Ligonier, Pennsylvania, opens. William Darlington, owner of the property, gave "the right and privilege to occupy his land for picnic purposes or pleasure grounds" to Judge Thomas Mellon, owner of the Ligonier Valley Railroad. With the Darlington-Mellon agreement, development of the Park would include campgrounds on both sides of the railroad right-of-way, an artificial lake created for boating and fishing, picnic tables, and a large hall. In 1931, came the construction of rides, pavilions, lunchrooms, bandstands, and many attractions which are still part of Idlewild today. On October 6, 2012, the Pennsylvania Historical and Museum Commission recognized Idlewild Park, and its long history, with a roadside marker. A fitting tribute to the longest-operating park in the state, and third oldest in the entire country.

1883–"Buffalo Bill" Cody puts on his first Wild West Show.

1883–The Amsterdam World's Fair opens.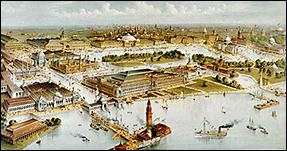 1884–Construction begins on the first 10-story skyscraper in Chicago, Illinois.

1884–Moses Fleetwood Walker becomes the first black person to play in a professional baseball game in America.

1885–The original Chicago Board of Trade Building opens for business.

1886–The general strike begins, which eventually wins the eight-hour work day in the United States.

1893–The World's Columbian Exposition opens in Chicago, Illinois. Some of the main attractions at the fair are the Manufactures and Liberal Arts Building, Buffalo Bill's Wild West Show, the Women's Building, the Transportation Building, the Electricity Building, various state and foreign sites and buildings, and the Midway Plaisance.

1894–Coxey's Army, the first significant American protest march, arrives in Washington, D.C.

1896–Nasr-ed-Din, Shah of Persia, is assassinated in Tehran, Persia, at age 64.

1898–During the Spanish-American War, the United States Navy destroys the Spanish Pacific fleet in the first major battle of the war.

1900–The Grand Palais opens as part of the Universal Exposition of 1900. Built in the Beaux-Arts style of architecture, the Grand Palais was the last of the large glass structures inspired by London's Crystal Palace. Such buildings were designed to provide enough light for exhibitions prior to electricity. From 1900 to 1957, the Grand Palais hosted art exhibitions, as well as numerous shows, including the first major Henri Matisse retrospective following his death. The Palais served as a military hospital during World War I, and was used by the Nazis during the occupation of France. The building was closed for extensive repairs from 1993 until 2007. Today, the Palais houses the Galeries nationales du Grand Palais, and the House of Chanel hosts many of its fashion shows there.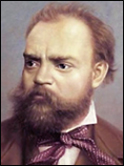 1900–The Scofield Mine disaster kills over 200 men in Scofield, Utah.

1901–The Pan-American Exposition opens in Buffalo, New York.

1904–Composer, Antonin Dvorak, dies of an undiagnosed cause after five weeks of illness in Czechoslovakia, at age 62. Dvorak's ten operas all have librettos in Czech and were intended to convey Czech national spirit, as were some of his choral works. By far the most successful of the operas is Rusalka. Among his smaller works, the seventh Humoresque and the song Songs My Mother Taught Me are also widely performed and recorded. He has been described as "arguably the most versatile composer of his time."

1907–Singer, Kate Smith, is born Kathryn Elizabeth Smith in Greenville, Alabama. She is best known for her rendition of Irving Berlin's God Bless America. She had a radio, television, and recording career spanning five decades, which reached its pinnacle in the 1940s. Smith became known as "The Songbird of the South" after her enduring popularity during World War II and her contribution to American culture and patriotism.

1912–The Beverly Hills Hotel opens for business in Beverly Hills, California.

1913–Comedian, Louis Nye, is born Louis Neistat in Hartford, Connecticut. He was a popular sketch comedian who primarily played urbane, wealthy, bon vivant types. As a regular on The Steve Allen Show, he took part in the weekly "Man on the Street" sketches, performing with Allen, Don Knotts, Dayton Allen, Tom Poston, and Bill Dana. He appeared in the films Sex Kittens Go to College, The Facts of Life, Zotz!, The Stripper, The Wheeler Dealers, Good Neighbor Sam, A Guide for the Married Man, and Cannonball Run II.

1913–John Barclay Armstrong, Texas Ranger and U.S. Marshal, dies at his home in Armstrong, Texas, at age 63. He is best known for his role in the pursuit and capture of the famous gunfighter, John Wesley Hardin.

1915–The RMS Lusitania departs New York City on her 202nd and final crossing of the North Atlantic. Six days later, the ship was torpedoed off the coast of Ireland, killing 1,198 passengers, including 128 Americans.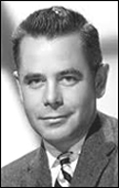 1916–Actor, Glenn Ford, is born Gwyllyn Samuel Newton Ford in Sainte-Christine-d'Auvergne, Quebec, Canada. He appeared in the films Gilda, A Stolen Life, The Man from Colorado, The Big Heat, The Violent Men, Blackboard Jungle, Ransom!, Jubal, The Teahouse of the August Moon, 3:10 to Yuma, Cowboy, The Gazebo, Cimarron, Pocketful of Miracles, The Courtship of Eddie's Father, Dear Heart, The Rounders, and Superman. He was married to actress, Eleanor Powell.

1917–Actress, Danielle Darrieux, is born Danielle Yvonne Marie Antoinette Darrieux in Bordeaux, France. Beginning in 1931, she appeared in more than 110 films. She was one of France's great movie stars and her eight-decade career was among the longest in film history. She appeared in the films Mad Girl, The Green Domino, Mademoiselle Mozart, La Ronde, 5 Fingers, Lady Chatterley's Lover, and The Greengage Summer.

1918–TV personality, Jack Paar, is born in Canton, Ohio. He was host of the TV series The Tonight Show from 1957 to 1962. In 1958, the name of the show was changed to The Jack Paar Show to reflect his popularity with the audience. After leaving the show, he attempted several other TV ventures, but none were as successful as his early fame.

1918–Geologist, Grove Karl Gilbert, dies in Jackson, Michigan, at age 74. He investigated Lake Bonneville, in Utah.

1919–The "May Day" police raids, part of the "Red Scare," occur in New York City. The police are in search of suspected Socialists and Communists.

1919–German troops enter Munich to squash the Bavarian Soviet Republic.

1919–Mount Kelud erupts in Indonesia, killing 5,000 people.

1919–Actor, Dan O'Herlihy, is born Daniel Peter O'Herlihy in County Wexford, Ireland. He appeared in the films Kidnapped, Soldiers Three, The Highwayman, The Blue Veil, Invasion U.S.A., Robinson Crusoe, Home Before Dark, Imitation of Life, The Young Land, Fail Safe, The Big Cube, The Carey Treatment, The Tamarind Seed, The Last Starfighter, and RoboCop.

1923–Novelist, Joseph Heller, is born in Coney Island, Brooklyn, New York. He was a bombardier in World War II, and he drew on that experience in the writing of his novel Catch-22. Word of mouth made it a cult favorite, and then the nation's growing opposition to the Vietnam War made it a success. It was a dark, funny book about the craziness of war.

1924 The first iodized table salt in America goes on sale at grocers in Michigan.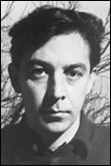 1924–Art Fleming, the host of the TV game show Jeopardy, is born Arthur Fleming Fazzin in New York, New York.

1924–Singer, Big Maybelle, is born Mabel Louise Smith in Jackson, Tennessee. In 1955, she recorded the song Whole Lotta Shakin' Goin On, produced by up-and-coming producer, Quincy Jones, a full two years before rock and roll singer Jerry Lee Lewis recorded his version. Her 1956 hit single Candy received the Grammy Hall of Fame Award in 1999.

1924–Writer, Terry Southern, is born in Alvarado, Texas. He was an essayist, screenwriter, and university lecturer, noted for his distinctive satirical style. Part of the Paris postwar literary movement in the 1950s, and a companion to Beat writers in Greenwich Village, Southern was also at the center of Swinging London in the 1960s, and helped to change the style and substance of American films in the 1970s. In the 1980s, he wrote for Saturday Night Live and lectured on screenwriting at several universities in New York. His work includes Candy, The Magic Christian, Dr. Strangelove, The Loved One, The Cincinnati Kid, and Easy Rider.

1925–The All-China Federation of Trade Unions is officially founded.

1925–Astronaut, (Malcolm) Scott Carpenter, is born in Boulder, Colorado. He was one of the original seven astronauts selected for NASA's Project Mercury in April 1959. Carpenter was the second American (after John Glenn) to orbit the Earth, and the fourth American in space, following Alan Shepard, Gus Grissom, and John Glenn.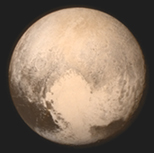 1927–The first cooked meals on a scheduled plane flight are introduced on an Imperial Airways flight from London, England, to Paris, France.

1927–The Union Labor Life Insurance Company is founded by the American Federation of Labor.

1929–A 7.4 earthquake in Iran kills 3,300 people and injures 1,121 others.

1929–Singer, Sonny James, is born James Hugh Loden in Hackelburg, Alabama. His biggest hit was Young Love in 1957. James had 72 country and pop charted releases from 1953 to 1983.

1930–The planet, Pluto, is officially named.

1930–Musician, Little Walter, is born Marion Walter Jacobs in Marksville, Louisiana. He was a blues singer and harmonica player. His virtuosity and musical innovations fundamentally altered many listeners' expectations of what was possible on blues harmonica. He was inducted to the The Rock and Roll Hall of Fame in 2008.

1931–The 102-story Empire State Building opens in New York City.

1932–Paul Doumer, President of France (1931-1932), is assassinated by Russia's Paul Gargalov.

1933–The Humanist Manifesto I is published.

1933–The Catholic Worker begins publication.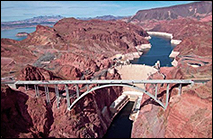 1933–Actress, Joan (Ann) Hackett, is born in East Harlem, New York. She appeared in the films The Group, Will Penny, Support Your Local Sheriff, How Awful About Allan, The Last of Sheila, The Terminal Man, One Trick Pony, and Only When I Laugh. She was married to actor, Richard Mulligan.

1933–R&B singer-songwriter, Titus Turner, is born in Atlanta, Georgia. His compositions, such as Leave My Kitten Alone, have been covered by artists including The Beatles, Elvis Presley, and Elvis Costello.

1935–Boulder Dam is completed in the Black Canyon of the Colorado River, on the border between the states of Arizona and Nevada. It would be renamed Hoover Dam in honor of President Herbert Hoover.

1935–Canada's first silver dollar is circulated.

1939–The Pulitzer Prizes are awarded. Reporting: Thomas Lunsford Stokes, of Scripps-Howard Newspaper Alliance, for his series of articles on alleged intimidation of workers for the Works Progress Administration in Pennsylvania and Kentucky during an election; Fiction: The Yearling by Marjorie Kinnan Rawlings (Scribner); Drama: Abe Lincoln in Illinois by Robert E. Sherwood (Scribner); History: A History of American Magazines by Frank Luther Mott (Harvard University Press); Biography or Autobiography: Benjamin Franklin by Carl Van Doren (Viking); Poetry: Selected Poems by John Gould Fletcher (Farrar).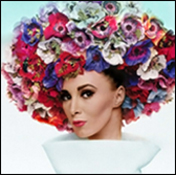 1939–Singer, Judy Collins, is born Judith Marjorie Collins in Seattle, Washington. She had big hits with Both Side Now, Some Day Soon, and Send in the Clowns. She was the inspiration for Stephen Stills's (Crosby, Stills & Nash) classic Suite: Judy Blue Eyes.

1939–Wilhelmina Cooper, high-fashion model and agency owner, is born Wilhelmina Behmenburg in Culemborg, Netherlands. She became one of the most famous models of the 1950s and 1960s. During her career as a model she was on the cover of 255 magazines. Cooper's agency played a major role in launching the career of Naomi Sims, credited as the first African-American supermodel.

1940–The Summer Olympics are cancelled due to World War II.

1941–Orson Welles' film, Citizen Kane, premieres in New York.

1941–General Mills introduces the breakfast cereal, Cheerios.

1941–In World War II, German forces launch a major attack on Tobruk.

1942–The U.S. government seizes the nation's jukebox factories and puts them to work making war materials.

1943–Due to the effects of World War II, food rationing begins in the U.S.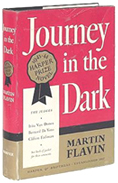 1943–The 69th Kentucky Derby: Johnny Longden, riding Count Fleet, wins in 2:04.

1944–During World War II, 200 Communist prisoners are shot by the Germans at Kaisariani, Athens, in reprisal for the killing of General Franz Krech by partisans at Molaoi.

1944–The Pulitzer Prizes are awarded. Reporting: Paul Schoenstein and Associates of The New York Journal American for a news story published on August 12, 1943, which saved the life of a two-year-old girl in the Lutheran Hospital of New York City by obtaining penicillin; Fiction: Journey in the Dark by Martin Flavin (Harper); Drama: No award given; History: The Growth of American Thought by Merle Curti (Harper); Biography or Autobiography: The American Leonardo–The Life of Samuel F.B. Morse by Carleton Mabee (Knopf); Poetry: Western Star by Stephen Vincent Benet (Farrar); Photography: Earle L. Bunker, of The Omaha World-Herald, for his photo entitled "Homecoming"; Music: Symphony No. 4. Opus 34 by Howard Hanson (Eastman School of Music).

1945–Forces of the Soviet Red Army liberate Allied prisoners of war at Stalag Luft I near Barth, Germany.

1945–Up to 2,500 people die in a mass suicide in Demmin, Germany. The suicides occurred during a mass panic that was provoked by atrocities committed by soldiers of the Soviet Red Army, who had sacked the town the day before. Methods of suicide included drowning in the rivers, hanging, wrist-cutting, and use of firearms. Most bodies were buried in mass graves, and after the war, discussion of the mass suicide was tabooed by the East German Communist government.

1945–Paul Josef Goebbels, Nazi minister of propaganda, and his wife, Magda, commit suicide. Their children are also killed by having cyanide pills inserted into their mouths by their mother.

1945–Glass and jewelry designer and founder of Lalique Glass, René Jules Lalique, dies in Paris, France, at age 85. He is recognized first as one of France's foremost designers of Art Nouveau jewelry, and later, Art Deco glassware.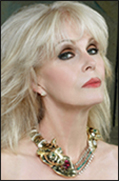 1945–Singer, Rita Coolidge, is born in Lafayette, Tennessee. Her hits include (Your Love Has Lifted Me) Higher and Higher, We're All Alone, and The Way You Do the Things You Do. She was a backup singer on Joe Cocker's Mad Dog's and Englishman tours in the early 1970s. She was married to singer-songwriter, Kris Kristofferson.

1946–The Paris Peace Conference concludes that Italy should return the islands of the Dodecanese to Greece.

1946–Nick Fortune, bassist with The Buckinghams, is born Nicholas Fortuna. The group's biggest hit was Kind of a Drag.

1946–Actress, Joanna (Lamond) Lumley, is born in Kashmir, India. She is best known for her roles on the British TV series Absolutely Fabulous and The New Avengers. She was also seen in The Wednesday Play, Steptoe and Son, and Are You Being Served? She appeared in the films Some Girls Do, On Her Majesty's Secret Service, Trail of the Pink Panther, Shirley Valentine, Cold Comfort Farm, and Ella Enchanted.

1947–The Portella della Ginestra massacre takes place against May Day celebrations in Sicily, by the bandit and separatist leader, Salvatore Giuliano. Eleven people are killed and 33 others are wounded.

1948–The Democratic People's Republic of Korea (North Korea) is established, with Kim Il-sung as President.

1948–The 74th Kentucky Derby: Eddie Arcaro, riding Citation, wins in 2:05.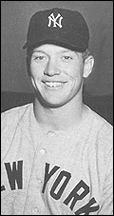 1949–Jim Clench, bass player for April Wine and Bachman-Turner Overdrive, is born James Patrick Clench in Canada.

1950–Guam is organized as a United States commonwealth.

1950–The Pulitzer Prizes are awarded. Reporting: Edmund Stevens, of The Christian Science Monitor, for his series of 43 articles written over a three-year residence in Moscow entitled, "This Is Russia Uncensored"; Fiction: The Way West by A.B. Guthrie, Jr. (Sloane); Drama: South Pacific by Richard Rodgers, Oscar Hammerstein II, and Joshua Logan (Random); History: Art and Life in America by Oliver Waterman Larkin (Rinehart); Biography or Autobiography: John Quincy Adams and the Foundations of American Foreign Policy by Samuel Flagg Bemis (Knopf); Poetry: Annie Allen by Gwendolyn Brooks (Harper); Photography: Bill Crouch, of The Oakland Tribune, for his picture "Near Collision at Air Show"; Music: Music in The Consul by Gian-Carlo Menotti (G. Schirmer).

1951–In Germany, 600,000 people march for peace and freedom.

1951–Baseball player, Mickey Mantle, hits his first home run.

1951–Celebrity chef, Antony Worrall Thompson, is born Henry Antony Cardew Worrall Thompson in Stratford-upon-Avon, Warwickshire, England. Thompson opened his first restaurant, Ménage à Trois, in Knightsbridge in 1981, notable for only serving starters and puddings. He made his first television appearance on BBC2's Food and Drink, before appearing on Ready Steady Cook. Thompson has won the Mouton Rothschild Menu Competition.

1952–U.S. Marines take part in atomic explosion training in Nevada.

1952–Mr. Potato Head is introduced to America's Baby Boomers.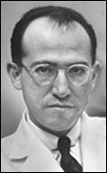 1954–The temperature at Polebridge, Montana, dips to five degrees below zero.

1954–The 80th Kentucky Derby: Raymond York, riding Determine, wins in 2:03.

1955–Rock and roller, Chuck Berry, is signed to Chess Records in Chicago, Illinois.

1956–The polio vaccine developed by Jonas Salk is made available to the public.

1956–A doctor in Japan reports an "epidemic of an unknown disease of the central nervous system," marking the official discovery of Minamata disease.

1957–Thirty-four people are killed when a Vickers Viking airliner crashes in Hampshire, England.

1957–Larry King makes his first radio broadcast.

1957–The Kingston Trio is formed in Palo Alto, California.

1957–The first issue of 16 Magazine, featuring Elvis Presley on the cover, is published.

1957–Astronaut, Paul D. Ronney, is born in Los Angeles, California.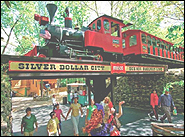 1959–Floyd Patterson knocks out Brian London in Round 11 for the Heavyweight Boxing Championship.

1960–The western Indian states of Gujarat and Maharashtra are established.

1960–Francis Gary Powers, in a Lockheed U-2 spyplane, is shot down over the Soviet Union, sparking a diplomatic crisis.

1960–Silver Dollar City opens in Branson, Missouri. The theme park features five frontier-style buildings: a blacksmith shop, general store, ice cream parlor, doll shop, the Stage Coach Inn, as well as two reconstructed log buildings (the Wilderness Church and the McHaffie Homestead). Local entertainers play hillbilly music, while the "Hatfields and McCoys" revive their legendary feud on Main Street, and employees costumed in 1880s attire are the "citizens" of Silver Dollar City.

1961–The Prime Minister of Cuba, Fidel Castro, proclaims Cuba a socialist nation and announces that there will be no more elections.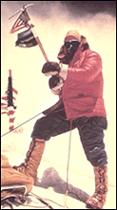 1961–The first U.S. airplane is hijacked to Cuba.

1961–The Pulitzer Prizes are awarded. Reporting: Lynn Heinzerling, of the Associated Press; Fiction: To Kill a Mockingbird by Harper Lee (Lippincott); Drama: All the Way Home by Tad Mosel (Obolensky); History: Between War and Peace–The Potsdam Conference by Herbert Feis (Princeton University Press); Biography or Autobiography: Charles Sumner and the Coming of the Civil War by David Donald (Knopf); Poetry: Times Three–Selected Verse From Three Decades by Phyllis McGinley (Viking); Photography: Yasushi Nagao of Mainichi, Tokyo; Music: Symphony No. 7 by Walter Piston (Associated Music Publishers).

1961–The Beatles perform at the Top Ten Club, Reeperbahn, Hamburg, West Germany.

1962–The first French underground nuclear experiment takes place in the Sahara Desert.

1963–The first American, James Whittaker, conquers Mount Everest.

1964–The first BASIC program runs on a computer at Dartmouth.



1964–Rancher, Josie Bassett, dies of natural causes in Jensen, Uintah County, Utah, at age 90. She and her sister, "Queen" Ann Bassett, were known for their love affairs and associations with well-known outlaws, particularly Butch Cassidy's Wild Bunch. Josie Bassett was one of only five women who were ever allowed into the hideout called "Robbers Roost." Although he is reported to have been killed in Bolivia, Josie claimed that Butch Cassidy visited her in 1930, and lived in Utah until the late 1940s. In later life, she became an eccentric, and talked often with neighbors about the wild days and her associations with outlaws: she was the last remaining associate of the Wild Bunch gang, and the last direct source of information about its members.

1965–The 91st Kentucky Derby: Bill Shoemaker, riding Lucky Debonair, wins in 2:01.

1965–The Stanley Cup: The Montreal Canadiens beat the Chicago Blackhawks, 4 games to 3.

1965–Entertainer, Spike Jones, dies of emphysema in Beverly Hills, California, at age 53. He was a musician and bandleader, specializing in performing satirical arrangements of popular songs. Ballads and classical works receiving the Jones treatment, would be punctuated with gunshots, whistles, cowbells, and outlandish vocals.

1966–The Beatles perform live at the New Musical Express Annual 1965-1966 Poll-Winners' All-Star Concert at the Empire Pool in Wembley. This will be The Beatles' last live concert in Great Britain.

1966–Johnny Colt, of The Black Crows, is born in Cherry Point, North Carolina.

1967–Carl Wilson, of The Beach Boys, is arrested by the FBI for draft-dodging and refusing to take an oath of allegiance to the United States. Wilson, a conscientious objector to the Vietnam War, is eventually exonerated by his draft board, and rejoins the band who are touring in Ireland.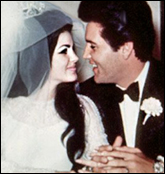 1967–EMI reports that The Beatles' record sales have reached the 200 million mark (since 1962).

1967–Elvis Presley marries Priscilla Beaulieu at the Aladdin Hotel in Las Vegas, Nevada.

1967–The Pulitzer Prizes are awarded. Reporting: R. John Hughes, of The Christian Science Monitor, for his thorough reporting of the attempted Communist coup in Indonesia in 1965, and the purge that followed in 1965-66; Fiction: The Fixer by Bernard Malamud (Farrar); Drama: A Delicate Balance by Edward Albee (Atheneum); Non-Fiction: The Problem of Slavery in Western Culture by David Brion Davis (Cornell University Press); History: Exploration and Empire–The Explorer and the Scientist in the Winning of the American West by William H. Goetzmann (Knopf); Biography or Autobiography: Mr. Clemens and Mark Twain by Justin Kaplan (Simon & Schuster); Poetry: Live or Die by Anne Sexton (Houghton); Photography: Jack R. Thornell, of the Associated Press New Orleans Bureau, for his picture of the shooting of James Meredith in Mississippi by a roadside rifleman; Music: Quartet No. 3 by Leon Kirchner (Associated Music Publishers).

1967–Country singer, Tim McGraw, is born Samuel Timothy McGraw in Delhi, Louisiana. McGraw has released 13 studio albums (11 for Curb Records and two for Big Machine Records). Ten of those albums have reached #1 on the Top Country Albums charts, with his breakthrough album, Not a Moment Too Soon, being the top country LP of 1994. He has recorded over 50 singles, 25 of which have reached #1 on the Hot Country Songs or Country Airplay charts. His father was baseball player, Tug McGraw. He is married to singer, Faith Hill.

1968–Johnny Colt, bass player for The Black Crowes and Lynyrd Skynyrd, is born Charles Brandt in Cherry Point, North Carolina.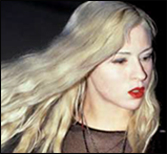 1968–D'arcy (Elizabeth) Wretzky, bass player for The Smashing Pumpkins, is born in South Haven, Michigan.

1969–Jim Morrison, Michael McClure, and D.r. Wagner hold a performance-poetry reading at the Sacramento State College Gallery, Sacramento, California.

1969–Rocker, Jimi Hendrix, is arrested for narcotics possession at Toronto International Airport. He is released on $10,000 bail.

1969–The Zapple record label is incorporated by The Beatles.

1969–Film director and screenwriter, Wes Anderson, is born Wesley Wales Anderson in Houston, Texas. His films include Bottle Rocket, Rushmore, The Royal Tenenbaums, The Life Aquatic with Steve Zissou, The Darjeeling Limited, Fantastic Mr. Fox, Moonrise Kingdom, and The Grand Budapest Hotel.

1970–Protests erupt in Seattle, Washington, following the announcement by President Richard Nixon that U.S. Forces in Vietnam would pursue enemy troops into Cambodia, a neutral country.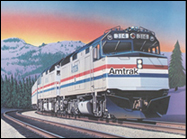 1970–At a Yale University anti-Nixon rally, political activists Abbie Hoffman and Jerry Rubin (along with the New York band Elephant's Memory) sing a parody of John Lennon's peace anthem Give Peace A Chance: they change the words to "all we are saying, is smash the state."

1971–Amtrak (the National Railroad Passenger Corporation) is formed to take over passenger rail service in America.

1971–The 97th Kentucky Derby: Gustavo Avila, riding Canonero II, wins in 2:03.

1972–The Pulitzer Prizes are awarded. Reporting: Peter R. Kann, of The Wall Street Journal, for his coverage of the Indo Pakistan War of 1971; Fiction: Angle of Repose by Wallace Stegner (Random); Drama: No award given; Non-Fiction: Stilwell and the American Experience in China 1911-1945 by Barbara W. Tuchman (Macmillan); History: Neither Black Nor White by Carl N. Degler (Macmillan); Biography or Autobiography: Eleanor and Franklin by Joseph P. Lash (Norton); Poetry: Collected Poems by James Wright (Wesleyan University Press); Photography: David Hume Kennerly, of United Press International, for his dramatic photographs of the Vietnam War in 1971; Music: Windows by Jacob Druckman (MCA Music).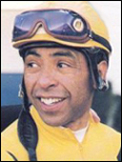 1972–Actor, Bailey Chase, is born Bailey Chase Luetgert in Chicago, Illinois. He is known for his roleon the TV shows Saving Grace, Buffy the Vampire Slayer, and Longmire.

1974–The Argentine terrorist organization, Montoneros, is expelled from Plaza de Mayo by President Juan Perón.

1974–A U.S. district court rules against John Lennon in his most recent appeal against the Immigration Service.

1976–The 102nd Kentucky Derby: Angel Cordero, Jr., riding Bold Forbes, wins in 2:01.

1976–Actor, Darius (Creston) McCrary, is born in Walnut Creek, California. He is best known for the role of Eddie Winslow on the TV sitcom Family Matters. He appeared in the films Big Shots, Mississippi Burning, Freedom, 15 Minutes, and Next Day Air.

1977–Thirty-six people are killed in Taksim Square, Istanbul, during the Labor Day celebrations.

1978–Naomi Uemura, of Japan, becomes the first person to reach the North Pole traveling alone by dog sled.

1978–The first unsolicited bulk commercial e-mail (which would later become known as "spam") is sent by a DEC marketing representative to every ARPANET address on the west coast of the United States.

1978–After seven years of marriage, Bianca Jagger, files for divorce from Mick Jagger, on the grounds of his adultery with model, Jerry Hall.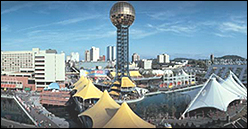 1982–The World's Fair opens in Knoxville, Tennessee.

1982–The Royal Air Force attacks the Argentine Air Force during the Falklands War.

1982–The 108th Kentucky Derby: Ed Delahoussaye, riding Gato Del Sol, wins in 2:02.

1983–The Sydney Entertainment Centre is opened in Sydney, Australia. Kentucky Derby: Ed Delahoussaye, riding Gato Del Sol, wins in 2:02.

1984–Great Britain conducts a nuclear test.

1986–Songwriter and record producer, Hugo Peretti, dies in Englewood, New Jersey, at age 69. He produced hits for Perry Como, Sam Cooke, and The Isley Brothers.

1987–Pope John Paul II beatifies Edith Stein, a Jewish-born Carmelite nun, who was gassed in the Nazi concentration camp at Auschwitz.

1989–Disney-MGM Studios opens at Walt Disney World near Orlando, Florida.

1989–A suspicious looking man is arrested in a Los Angeles, California, jewelry store after anonymous calls to the police. The man turns out to be pop star, Michael Jackson, in a ludicrous disguise.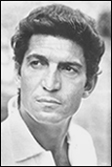 1990–The former Philippine Episcopal Church (supervised by the Episcopal Church of the United States of America) is granted full autonomy and raised to the status of an Autocephalous Anglican Province and renamed the Episcopal Church in the Philippines.

1990–Singer and actor, Sergio Franchi, dies of a brain tumor in Stonington, Connecticut, at age 64. He enjoyed a meteoric rise to fame in America as a multimedia star and recording artist after being discovered on British TV in 1962.

1991–Film director, Richard Thorpe, dies in Palm Springs, California, at age 95. Thorpe is known as the original director of The Wizard of Oz. He was fired after two weeks of shooting, because it was felt that his scenes did not have the right air of fantasy about them. His films include Night Must Fall, The Adventures of Huckleberry Finn, 20 Muel Team, A Date with Judy, Three Little Words, Carbine Williams, The Prisoner of Zenda, Ten Thousand Bedrooms, Jailhouse Rock, Follow the Boys, The Truth About Spring, and That Funny Feeling.

1993–The 119th Kentucky Derby: Jerry Bailey, riding Sea Hero, wins in 2:02.

1993–Pierre Bérégovoy, Prime Minister of France (1992-1993), dies by suicide from a gunshot wound to the head in Nevers, Bourgogne-Franche-Comté, France, at age 67.

1993–Ranasinghe Premadasa, President of Sri Lanka (1989-1993), is assassinated at age 68. Dingiri Banda Wijetunga becomes President.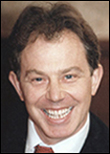 1994–CBS newsman, Charles Kuralt, retires.

1994–Three-time Formula One world champion, Ayrton Senna, is killed in an accident during the San Marino Grand Prix at Imola.

1995–Croatian forces launch Operation Flash during the Croatian War of Independence.

1997–Tony Blair is elected Prime Minister of the United Kingdom.

1997–Tasmania becomes the last state in Australia to decriminalize homosexuality.

1998–Actor, Ethan Hawke, marries actress, Uma Thurman.

1998–Eldridge Cleaver dies in Pomona, California, at age 62. He was writer and political activist who became an early leader of the Black Panther Party. After spending seven years in exile in Cuba, Algeria, and France, Cleaver returned to the U.S. in 1975, where he became involved in various religious groups (Unification Church and CARP) before finally becoming a Mormon and joining the LDS Church, as well as becoming a conservative Republican.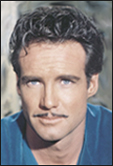 1999–The body of British mountaineer, George Mallory, is found on Mount Everest almost 75 years after he disappeared on a climbing expedition in 1924.

1999–SpongeBob SquarePants premieres on Nickelodeon.

1999–The 125th Kentucky Derby: Chris Antley, riding Charismatic, wins in 2:03.

2000–Neil Young is sued for $1.8 million by a writer who claims the rock star tried to block an authorized biography he had spent several years working on.

2000–Actor, Steve Reeves, dies from complications of surgery in Escondido, California, at age 74. He was best known for the role of Hercules in a series of action movies. He appeared in the films Hercules, Hercules Unchained, The Last Days of Pompeii, The Thief of Bagdad, and Duel of the Titans.

2001–Philippine President, Gloria Macapagal Arroyo, declares the existence of "a state of rebellion," hours after thousands of supporters of her arrested predecessor, Joseph Estrada, storm towards the presidential palace at the height of the EDSA III rebellion.

2002–OpenOffice.org releases version 1.0, the first stable version of the software.

2003–In what become known as the "Mission Accomplished" speech on board the USS Abraham Lincoln (off the coast of California), President George W. Bush declares that "major combat operations in Iraq have ended."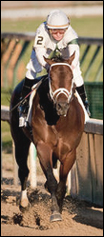 2004–Cyprus, the Czech Republic, Estonia, Hungary, Latvia, Lithuania, Malta, Poland, Slovakia, and Slovenia, join the European Union.

2004–The 130th Kentucky Derby: Stewart Elliot, riding Smarty Jones, wins in 2:04.

2006–The Puerto Rican government closes the Department of Education and 42 other government agencies due to significant shortages in cash flow.

2008–Politician, Anthony Mamo, dies at Casa Arkati Home for Elderly in Mosta, Malta, at age 99. He was the first President of Malta (1974-1976).

2009–Same-sex marriage is legalized in Sweden.

2010–A car bomb fails to go off in Times Square in New York City.

2010–The 136th Kentucky Derby: Calvin Borel, riding Super Saver, wins in 2:04.

2011–Pope John Paul II is beatified by his successor, Pope Benedict XVI.

2011–Barack Obama announces that Osama bin Laden, the suspected mastermind behind the September 11 attacks, has been killed by U.S, Special Forces in Abbottabad, Pakistan. (Due to the time difference between the U.S. and Pakistan, bin Laden was actually killed on May 2nd).


2013–Rapper, Chris Kelly, of Kriss Kross, dies of a suspected drug overdose at age 34. The duo's debut album, Totally Krossed Out, sold four million copies.

2015–Baltimore's chief prosecutor, Marilyn Mosby, charges six police officers in the alleged homicide death of 25-year-old West Baltimore resident, Freddie Gray.

2015–The Muscular Dystrophy Association permanently cancels its annual Labor Day telethon, a television tradition for decades that has slowly disappeared from view after the sudden end of Jerry Lewis' role as host following the 2010 show. From 21 hours in Lewis' final year, the show had been reduced to two hours the last two years on ABC-TV.

2015–Axial Seamount, an undersea volcano located 300 miles off the coast of Oregon, appears to be erupting. Geologists Bill Chadwick, of NOAA's Pacific Marine Environmental Laboratory and Oregon State University, and Scott Nooner, of the University of North Carolina at Wilmington, forecast the eruption last year.

2015–Eric Clapton celebrates his 70th birthday with a concert at New York's Madison Square Garden. Clapton actually turned 70 more than a month ago on March 30th. He has seven more 70th birthday shows planned for May 2015, at Royal Albert Hall in London (which he first played 50 years ago, with The Yardbirds).



2015–Actress, Grace Lee Whitney, dies of natural causes in Coarsegold, California, at age 85. She is best known for the role of Yeoman Janice Rand on the original Star Trek TV series and movie franchise. She was also seen in many other TV shows, including Zane Grey Theater, The Real McCoys, Gunsmoke, The Rifleman, 77 Sunset Strip, The Outer Limits, Batman, and The Big Valley. She appeared in the films House of Wax, Women's Prison, Some Like It Hot, Pocketful of Mireacles, A Public Affair, and Irma la Douce.

2016–Elephants perform for the last time at the Ringling Bros. and Barnum & Bailey Circus in Wilkes Barre, Pennsylvania. Elephants have entertained audiences since circuses began in the U.S. two centuries ago. The animals will retire to Ringling's 200-acre Center for Elephant Conservation in Florida.

2016–The first cruise ship bound for Havana, Cuba, from the United States leaves Miami, Florida, at about 4:24 p.m. EDT.

2016–A wildfire starts in Fort McMurray, Alberta, Canada, causing a mandatory evacuation and state of emergency.

2016–The historic Serbian Orthodox Cathedral of St. Sava in New York City is almost completely destroyed in a massive four-alarm fire.

2017–Severe clear-air turbulence on an Aeroflot flight from Sheremetyevo International Airport, Moscow, to Suvarnabhumi Airport, Bangkok, subjects 27 passengers to injuries, including bone fractures.

2017–A series of earthquakes, the largest registering 6.3, strike near Mosquito Lake, Alaska, near the Alaskan border with British Columbia, Canada.

2018–The U.S. guitar manufacturer, Gibson, files for bankruptcy protection.

2018–At Universal Studios Japan, the Flying Dinosaur roller coaster gets stuck 100 feet in the air, stranding 64 people for nearly two hours.


PHOTOS TOP TO BOTTOM: A supernova; Albert I of Germany; John Dryden; Adam Weishaupt; Calamity Jane; Alexandra Palace in London, England; the Columbian Exposition in Chicago, Illinois; Antonin Dvorak; Glenn Ford; Terry Southern; the planet Pluto; Boulder Dam; Wilhelmina Cooper; Journey in the Dark by Martin Flavin; Joanna Lumley; Mickey Mantle; Jonas Salk; Silver Dollar City in Branson, Missouri; James Whittaker; Spike Jones; Elvis Presley and Priscilla Beaulieu on their wedding day; D'arcy Wretzky; an Amtrack train; Angel Cordero, Jr.; The World's Fair in Knoxville, Tennessee; Sergio Franchi; Tony Blair; Steve Reeves; Calvin Borel riding Super Saver; promotion for The Jerry Lewis Telethon; and Grace Lee Whitney.