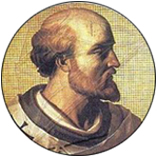 254–Pope Stephen I succeeds Pope Lucius I as the 23rd pope.

304–Roman Emperor Diocletian orders the beheading of 14-year-old Pancras of Rome.

907–Zhu Wen forces Emperor Ai into abdicating, ending the Tang Dynasty after nearly 300 years of rule.

1003–Pope Sylvester II, the first French Pope (999-1003), dies in Rome, Papal States, Holy Roman Empire, at age 57.

1012–Pope Sergius IV, (1009-1012), dies in Rome, Papal States, Holy Roman Empire, at age 42. There was some suspicion that he was murdered.

1182–Valdemar I of Denmark dies in Vordingborg, Denmark, at age 51.

1191–Richard I of England marries Berengaria of Navarre, who is then crowned Queen consort of England.

1258–Sancho IV of Castile is born in Valladolid, Spain.

1328–Antipope Nicholas V, a claimant to the papacy, is consecrated in Rome by the Bishop of Venice.

1364–Jagiellonian University is founded in Kraków, Poland.

1401–Emperor Shoko of Japan is born Mihito in Japan.

1465–Byzantine Emperor, Thomas Palaiologos, dies in Italy, at age 55.



1490–Joanna, Princess of Portugal, dies in Aveiro, Portugal, at age 38. She was beatified in 1693, by Pope Innocent XII. Although she has not been canonized, in Portugal she is known as the Princess Saint Joan.

1496–Gustav I of Sweden is born Gustav Eriksson at Rydboholm Castle in Uppland or Lindholmen, Uppland, Sweden.

1510–The Prince of Anhua rebellion begins when Zhu Zhifan kills all the officials invited to a banquet and declares his intent on ousting the powerful Ming dynasty eunuch, Liu Jin, during the reign of the Zhengde Emperor.

1515–Sir Thomas More leaves England for Flanders as an ambassador for King Henry VIII. While there, he writes Utopia, which was published in Latin later in the year in Antwerp, Belgium.

1551–National University of San Marcos, the oldest university in the Americas, is founded in Lima, Peru.

1588–Henry III of France flees Paris, after Henry I, Duke of Guise, enters the city and a spontaneous uprising occurs.

1599–Sultan Murad Mirza dies in Lahore Fort, Pakistan, at age 28.

1619–Dutch statesman, Johan van Oldenbarnevelt, is sentenced to death for high treason.

1670–Polish King, Augustus II the Strong, is born in Dresden, Electorate of Saxony.

1689–William III of England joins the League of Augsburg, starting a war with France.

1700–Writer, John Dryden, dies in London, England, at age 68. He was initially buried in St. Anne's Cemetery in Soho, before being exhumed and reburied in Westminster Abbey 10 days later. Dryden was a poet, literary critic, translator, and playwright who was made England's first Poet Laureate in 1668. He is seen as dominating the literary life of Restoration England to such an extent that the period came to be known in literary circles as the "Age of Dryden."

1743–Maria Theresa of Austria is crowned Queen of Bohemia after defeating her rival, Charles VII, Holy Roman Emperor.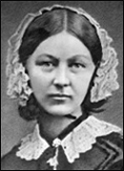 1780–During the American Revolutionary War, in the largest defeat of the Continental Army, the British forces take Charleston, South Carolina.

1784–The Treaty of Paris, signed on September 3, 1783, takes effect.

1792–A toilet that flushes itself at regular intervals is patented.

1797–Napoleon I of France conquers Venice.

1812–Artist, illustrator, and author, Edward Lear, is born in Holloway, Middlesex, England. Lear is best known for his literary nonsense works of real and invented words, and particularly his limericks, a genre he made popular.

1820–Nurse, Florence Nightingale, is born in Florence, Italy. She was a celebrated English social reformer and statistician, and the founder of modern nursing. She gave nursing a highly favorable reputation and became an icon of Victorian culture, especially in the persona of "The Lady with the Lamp," making the rounds of wounded soldiers at night.

1821–The first major battle of the Greek War of Independence against the Turks is fought in Valtetsi.

1846–The Donner Party of pioneers departs Independence, Missouri, for California, on what will become a year-long journey of hardship and cannibalism.

1850–U.S. statesman, Henry Cabot Lodge, is born in Boston, Massachusetts. He was a Republican Senator from Massachusetts and a long-time friend and confidant of Theodore Roosevelt.

1860–English architect, Sir Charles Barry, dies of a heart attack in England, at age 64. He is best known for his part in the redesign of The Houses of Parliament. Barry was laid to rest at Westminster Abbey in London, England.

1862–During the American Civil War, U.S. federal troops occupy Baton Rouge, Louisiana.

1870–Manitoba becomes a Canadian Province.

1873–The Coronation of Oscar II of Sweden is held.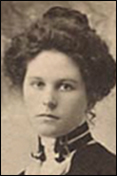 1878–Ann Bassett is born Anna M. Bassett in Moffat County, Colorado. She also known as Queen Ann Bassett and was a prominent female rancher of the Old West with her sister, Josie Bassett, who was an associate of a number of outlaws, particularly Butch Cassidy's Wild Bunch. Ann Bassett has often been alleged to have actually been Etta Place, the girlfriend of the Sundance Kid, who mysteriously disappeared from all public records in 1909, not long after his death. According to this speculation, Bassett led a double life, dating Cassidy as Ann Bassett, and dating the Sundance Kid as Etta Place. This would mean that she was involved with both outlaws at the same time, apparently with their full knowledge, but by 1900, when in their company, she simply went by the name of Etta Place. Pinkerton reports give almost identical descriptions of both women, listing both with classic good looks, articulate speech and intelligence, the same hair color, describing both as being good with a rifle and riding a horse, and both as being promiscuous with both having taken several lovers. When comparing the best legitimate photograph of Place with the best photograph of Bassett, the two women could be mistaken for one another. After conducting tests, Dr. Thomas G. Kyle of the Computer Research Group at Los Alamos National Laboratory, concluded that there could be no reasonable doubt they were the same person.

1881–In North Africa, Tunisia becomes a French protectorate.

1889–Businessman, Otto (Heinrich) Frank, is born in Frankfurt am Main, German Empire. He was the father of Anne Frank. As the sole member of his family to survive the Holocaust, he inherited Anne's manuscripts after her death, arranged for the publication of her diary as The Diary of a Young Girl in 1947, and oversaw its transition to the stage and screen.

1890–The state of Louisiana legalizes prize fighting.

1903–Actor, Wilfrid Hyde-White, is born in Bourton-on-the-Water, Gloucestershire, England. He appeared in the films Bulldog Drummond at Bay, Murder in the Family, The Winslow Boy, Quartet, The Passionate Friends, The Third Man, The Browning Version, The Vicious Circle, Libel, Two-Way Stretch, Let's Make Love, Ada, My Fair Lady, Ten Little Indians, and The Magic Christian.



1907–Actress, Katharine Hepburn, is born in Hartford, Connecticut. Two days after she graduated from Bryn Mawr College, she went to work in a summer stock acting troupe in Baltimore, Maryland. She made her Broadway debut when she was 21, and her Hollywood debut when she was 25, in a film called A Bill of Divorcement. Hepburn, won the Academy Award as best actress in four films: Morning Glory, Guess Who's Coming to Dinner?, The Lion in Winter, and On Golden Pond. She was also nominated for her roles in eight other films. She appeared in the films Little Women, Alice Adams, Bringing Up Baby, The Philadelphia Story, Woman of the Year, Adam's Rib, The African Queen, Pat and Mike, Summertime, The Rainmaker, Desk Set, Long Day's Journey Into Night, Rooster Cogburn, and Love Affair.

1908–Wireless radio broadcasting is patented by Nathan B. Stubblefield.

1914–TV newsman, Howard K. Smith, is born Howard Kingsbury Smith in Ferriday, Louisiana. He was a journalist, radio reporter, and political commentator. In 1969, he became the co-anchor of the ABC Evening News, first with Frank Reynolds, then later with Harry Reasoner.

1917–The 43rd Kentucky Derby: Charles Borel, riding Omar Khayyam, wins in 2:04.

1918–Businesswoman, Mary Kay Ash, is born Mary Kathlyn Wagner in Hot Wells, Harris County, Texas. She founded the company Mary Kay Cosmetics, Inc.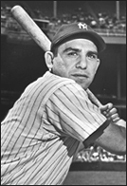 1918–Political spy, Julius Rosenberg, is born in New York, New York. He and his wife, Ethel, were tried, convicted, and executed for conspiracy to commit espionage. They were instrumental in the passing of information about the atomic bomb to the Soviet Union under Joseph Stalin, speeding his development of Soviet nuclear weapon development.

1921–Naturalist and author, Farley (McGill) Mowat, is born in Belleville, Ontario, Canada. He wrote more than 30 books, many of them about the environment, including The People of the Deer and Never Cry Wolf.

1925–Baseball catcher, coach, and manager, Yogi Berra, is born Lawrence Peter Berra in St. Louis, Missouri. He played 19 seasons in Major League Baseball (MLB), all but the last season for the New York Yankees. He is one of only five players to win the American League Most Valuable Player Award three times. Widely regarded as one of the greatest catchers in baseball history, he was elected to the Baseball Hall of Fame in 1972. He received his famous nickname from his friend, Jack Maguire, who said he resembled a Hindu yogi whenever he sat around with his arms and legs crossed waiting to bat, or while looking sad after a losing game. He was know known for his Yogi-isms, the most famous being, "It's déjà vu all over again."

1925–Poet, Amy Lowell, dies of a cerebral hemorrhage in Brookline, Massachusetts, at age 51. She posthumously won the Pulitzer Prize for Poetry in 1926.

1926–Dmitri Shostakovitch's 1st Symphony premieres in Leningrad.

1926–The Italian-built airship, Norge, becomes the first vessel to fly over the North Pole.

1928–Benito Mussolini puts an end to women's rights in Italy.



1928–Songwriter, Burt (Freeman) Bacharach, is born in Kansas City, Missouri. He, along with his partner, Hal David, wrote some of the most memorable songs of the 1960s, among them: Always Something There to Remind Me (recorded by Sandie Shaw), Alfie (recorded by Cher and Dione Warwick), and Anyone Who Had a Heart (recorded by Cilla Black and Dusty Springfield). As of 2014, Bacharach had written 73 U.S. and 52 U.K. "Top 40" hits.

1929–The Pulitzer Prizes are awarded. Reporting: Paul Y. Anderson, of The St. Louis Post-Dispatch, for his highly effective work in bringing to light a situation which resulted in revealing the disposition of Liberty Bonds purchased and distributed by the Continental Trading Company in connection with naval oil leases; Fiction: Scarlet Sister Mary by Julia Peterkin (Bobbs); Drama: Street Scene by Elmer Rice (S. French); History: The Organization and Administration of the Union Army 1861-1865 by Fred Albert Shannon (A.H. Clark); Biography or Autobiography: The Training of an American–The Earlier Life and Letters of Walter H. Page by Burton J. Hendrick (Houghton); Poetry: John Brown's Body by Stephen Vincent Benet (Farrar).

1930–The Pulitzer Prizes are awarded. Reporting: Russell Owen, of The New York Times, for his reports by radio of the Byrd Antarctic Expedition; Fiction: Laughing Boy by Oliver La Farge (Houghton); Drama: The Green Pastures by Marc Connelly (Farrar); History: The War of Independence by Claude H. Van Tyne (Houghton); Biography or Autobiography: The Raven–A Biography of Sam Houston by Marquis James (Bobbs); Poetry: Selected Poems by Conrad Aiken (Scribner).

1932–Ten weeks after his abduction, the body of the son of Charles Lindbergh is found in Hopewell, New Jersey.

1933–The Agricultural Adjustment Act is enacted to restrict agricultural production by paying farmers subsidies.

1934–A dust storm darkens the skies from Oklahoma to the Atlantic coast.

1935–Bill Wilson and Dr. Bob Smith (founders of Alcoholics Anonymous) meet for the first time at the home of Henrietta Siberling in Akron, Ohio.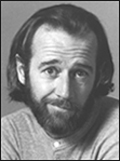 1936–Politician, Guillermo Endara, is born Guillermo David Endara Galimany in Panama City, Panama. He was the 32nd President of Panama.

1936–Journalist and TV personality, Tom Snyder, is born Thomas James Snyder in Milwaukee, Wisconsin. He is best known for his late night talk shows The Tomorrow Show on NBC-TV in the 1970s and 1980s, and The Late Late Show on CBS-TV in the 1990s.

1937–King George VI of England is crowned at Westminster Abbey, in London, England. It is the the first worldwide radio broadcast.

1937–Comedian, George Carlin, is born George Denis Patrick Carlin in Manhattan, New York. Carlin was noted for his black comedy and his thoughts on politics, the English language, psychology, religion, and various taboo subjects. He was the "thinking man's" comic, who influenced several generations of comedians.

1938–Sandoz Labs manufactures LSD (lysergic acid diethylamide).

1938–Actress, Millie Perkins, is born in Passaic, New Jersey. She is best known for her debut film role as Anne Frank in The Diary of Anne Frank. She appeared in the films Wild in the Country, Ensign Pulver, Ride in the Whirlwind, The Shooting, Wild in the Streets, Table for Five, At Close Range, Slam Dance, Wall Street, and Two Moon Junction. She was married to actor, Dean Stockwell.

1941–Konrad Zuse presents the Z3, the world's first programmable, fully automatic computer, in Berlin, Germany.

1942–Fifteen hundred Jews are sent to the gas chambers in Auschwitz.

1942–The U.S. tanker, SS Virginia, is torpedoed in the mouth of the Mississippi River by the German submarine U-507.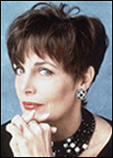 1942–Musician, Ian (Robins) Dury, is born in Harrow, Middlesex, England. He was a singer-songwriter, bandleader, artist, and actor who first rose to fame during the late 1970s, during the punk and new wave era of rock music. He was the lead singer of Ian Dury and the Blockheads.

1943–British Premier, Winston Churchill, arrives in America.

1943–Actress, Linda Dano, is born Linda Rae Wildermuth in Long Beach, California. She is best known for the role of Felicia Gallant on the soap opera Another World.

1945–Ian (Patrick) McLagen, of Small Faces, Faces, and The New Barbarians, is born in Hounslow, Middlesex, England.

1948–Wilhelmina, Queen regnant of the Kingdom of the Netherlands, cedes the throne.

1948–Actress, Lindsay (Ann) Crouse, is born in New York, New York. She appeared in the films All the President's Men, Slap Shot, The Verdict, Daniel, Iceman, Places in the Heart, House of Games, Desperate Hours, Being Human, The Juror, The Arrival, The Insider, and Mr. Brooks. She was married to playwright, David Mamet.

1948–Musician, Steve Winwood, is born Stephen Lawrence Winwood in Handsworth, Birmingham, England. He played with The Spencer Davis Group (which he joined when he was only 15), Traffic, and Blind Faith. He later became a solo artist.

1949–The Soviet Union lifts its blockade of Berlin, Germany.

1950–Actor, Bruce (William) Boxleitner, is born in Elgin, Illinois. He starred in the TV detective series The Scarecrow & Mrs. King. He appeared in the films Fly Away Home, Tron, Down the Long Hills, Passion Flower, Breakaway, Kuffs, Double Jeopardy, and Free Fall. He was married to actress, Melissa Gilbert.

1950–Actor, Gabriel (James) Byrne, is born in Dublin, Ireland. He appeared in the films Excaliber, Hanna K., Gothic, Loinheart, Julia and Julia, Siesta, Miller's Crossing, Into the West, Cool World, Point of No Return, A Dangerous Woman, Little Women, The Usual Suspects, Buffalo Girls, The End of Violence, Ghost Ship, Vanity Fair, and Wah-Wah. He was married to actress, Ellen Barkin.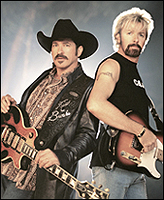 1950–Jocko Marcellino, of Sha Na Na, is born John Marcellino in Quincy, Massachusetts.

1950–Rocker, Billy Squier, is born William Haislip Squier in Massachusetts. He had a string of arena rock hits in the 1980s. He is best known for the song, The Stroke, from his 1981 triple platinum breakout album Don't Say No.

1952–Gaj Singh is crowned Maharaja of Jodhpur.

1953–Pastor, Eddie (Lee) Long, is born in Huntersville, North Carolina. He served as the senior pastor of New Birth Missionary Baptist Church, a megachurch in unincorporated DeKalb County, Georgia.

1955–Austria regains its independence as the Allied occupation following World War II ends.

1955–Kix Brooks, of Brooks & Dunn, is born Leon Eric Brooks III in Shreveport, Louisiana.

1956–East Pakistan is struck by a cyclone and tidal waves.

1957–Alfonso de Portago crashes during the Mille Miglia, killing himself, his co-driver, Ed Nelson, and 10 spectators (five of whom were children).

1957–Film director, Erich Von Stroheim, dies in Maurepas, France, at age 71. He is best known for his performance playing a version of himself as Max von Mayerling in the film Sunset Boulevard. His films include Foolish Wives, Merry-Go-Round, Greed, The Merry Widow, Tempest, The Devil-Doll, and The North Star.

1958–A formal North American Aerospace Defense Command agreement is signed between the United States and Canada.

1958–The U.S. conducts an atmospheric nuclear test at Enwetak.

1959–Actress, Elizabeth Taylor, marries her fourth husband, Eddie Fisher. This caused quite a stir in the movie magazines, as Taylor had "stolen" Fisher from his first wife, Debbie Reynolds.

1959–Actor, Ving Rhames, is born Irving Rameses Rhames in New York, New York. He appeared in the films Native Son, Patty Hearst, Casualties of War, The Long Walk Home, Jacob's Ladder, Flight of the Intruder, The People Under the Stairs, Stop! Or My Mom Will Shoot, Dave, The Saint of Fort Washington, Pulp Fiction, and Con Air.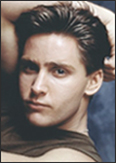 1960–Singer, Frank Sinatra, hosts a "Welcome Home Elvis" special on ABC-TV, to celebrate Presley's return from the Army.

1961–In Hamburg, West Germany, The Beatles (minus Stu Sutcliffe) sign a recording contract with producer, Bert Kaempfert. They are used as a backing band for English singer, Tony Sheridan, on some sessions for the Polydor label.

1962–The U.S. conducts an atmospheric nuclear test at Christmas Island.

1962–Actor and director, Emilio Estevez, is born in New York, New York. He has appeared in the films Tex, The Outsiders, Repo Man, The Breakfast Club, St. Elmo's Fire, Wisdom, Stakeout, Young Guns, Men at Work, Freejack, The Mighty Ducks, and Bobby. He is the son of actor, Martin Sheen, and the brother of actor, Charlie Sheen. He was married to singer, Paula Abdul.

1963–Actress-singer, Vanessa A. Williams, is born in Brooklyn, New York. She started her career as the first black Miss America, and then had to surrender the title due to sexually-oriented photos that surfaced from her past. She went on to a successful singing and acting career, which would span several decades.

1964–The 6th Annual Grammy Awards announces its winners. Record of the Year: Henry Mancini for Days of Wine and Roses; Album of the Year: Barbra Streisand for The Barbra Streisand Album; Song of the Year: Henry Mancini & Johnny Mercer (songwriters) for Days of Wine and Roses; Best Vocal Performance, Male: Jack Jones for Wives and Lovers; Best Vocal Performance, Female: Barbra Streisand for The Barbra Streisand Album; Best Performance by a Vocal Group: Peter, Paul & Mary for Blowin' in the Wind; Best Country & Western Performance: Bobby Bare for Detroit City; Best Rhythm & Blues Performance: Ray Charles for Busted; Best Rock and Roll Recording: April Stevens & Nino Tempo for Deep Purple; Best Instrumental Performance: Al Hirt for Java; Best New Artist: Ward Swingle (The Swingle Singers). The ceremonies are held in Chicago, Illinois, Los Angeles, California, and New York. There is no host.

1965–The Soviet spacecraft, Luna 5, crashes on the Moon.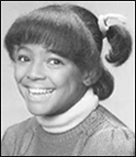 1966–Actor, Stephen (Andrew) Baldwin, is born in Massapequa, New York. He appeared in the films Homeboy, Last Exit to Brooklyn, Casualties of War, Born on the Fourth of July, Posse, Bitter Harvest, Threesome, 8 Seconds, Casualties of War, Mrs. Parker and the Vicious Circle, and The Usual Suspects. His brothers are actors, Alec Baldwin, Daniel Baldwin, and William Baldwin.

1968–North Vietnamese and Viet Cong forces attack Australian troops defending Fire Support Base Coral.

1968–In America to promote Apple Corps, John Lennon and Paul McCartney conduct an Apple business meeting while sailing in a Chinese junk around the Statue of Liberty.

1969–Child actress, Kim (Victoria) Fields, is born in New York, New York. She is best known for the role of Tootie on the TV sitcom The Facts of Life.

1970–The U.S. conducts a nuclear test at Nevada Test Site.

1970–Actress, Samantha Mathis, is born in Brooklyn, New York. She appeared in the films Pump Up the Volume, This is My Life, The Thing Called Love, Little Women, Jack and Sarah, How to Make an American Quilt, The American President, American Psycho, The New Daughter, and Atlas Shrugged: Part II. Her mother is actress, Bibi Besch.

1971–Rocker, Mick Jagger, marries Bianca Perez Morena de Macia in St. Tropez.

1974–The 28th NBA Championship: The Boston Celtics beat the Milwaukee Bucks, 4 games to 3.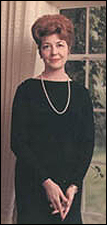 1975–The Cambodian navy seizes the American merchant ship, SS Mayaguez, in international waters.

1978–Modifying the decades-old practice of christening hurricanes with female names, the National Oceanic and Atmospheric Administration announces that it will alternate between male and female names in identifying hurricanes. This was after some women's groups protested against being solely identified with the damage-causing tropical storms.

1978–In Zaire, rebels occupy the city of Kolwezi, the mining center of the province of Shaba (present-day Katanga), and the local government asks the U.S., France, and Belgium to restore order.

1978–Poet and founder of Objectivist poetry, Louis Zukofsky, dies in Port Jefferson, New York.

1980–Inventor, Bette Nesmith Graham, dies in Richardson, Texas, at age 56. She was a secretarial typist, commercial artist, and the inventor of Liquid Paper. In 1979, she sold Liquid Paper to the Gillette Corporation for $47.5 million. At the time, her company employed 200 people and made 25 million bottles of Liquid Paper per year.

1981–Francis Hughes starves to death in the Maze Prison in a Republican campaign for political prisoner status to be granted to Provisional IRA prisoners.

1981–Physician and politician, Benjamin Sheares, dies of lung cancer in Singapore, at age 73. He was the second President of Singapore.

1982–In Fatima, Portugal, a Spanish priest with a bayonet is stopped before he is able to attack Pope John Paul II.

1982–A late season snow storm hits the Front Range of the Colorado Rockies, producing 46 inches of snow at Coal Creek Canyon, near Boulder.

1982–The Pulitzer Prizes are awarded. Reporting: John Darnton, of The New York Times, for his reporting from Poland; Fiction: Rabbit Is Rich by John Updike (Knopf); Drama: A Soldier's Play by Charles Fuller (Hill and Wang); Non-Fiction: The Soul of a New Machine by Tracy Kidder (Atlantic-Little ); History: Mary Chestnut's Civil War, edited by C. Vann Woodward (Yale University Press); Biography or Autobiography: Grant–A Biography by William McFeely (Norton); Poetry: The Collected Poems by Sylvia Plath (Harper & Row); Photography: Ron Edmonds, of the Associated Press, for his photographs covering the assassination attempt of President Reagan; Music: Concerto for Orchestra by Roger Sessions (E.B. Marks Music).

1984–France conducts a nuclear test.

1986–The NBC television network debuts the peacock as seen in the NBC 60th Anniversary Celebration.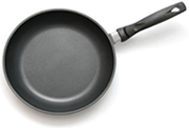 1992–Actor, Robert Reed, dies of HIV-related cancer in Pasadena, California, at age 59. He is best known for the role of Mike Brady on the 1970s TV sitcom The Brady Bunch. He is also known for the role of Kenneth Preston on the legal drama The Defenders. He appeared in the films Pal Joey, Torpedo Run, Bloodlust!, Hurry Sundown, Star!, and The Maltese Bippy.

1994–Chemist, Roy J. Plunkett, dies in Corpus Christi, Texas, at age 83. He invented Teflon (Polytetrafluoroethylene) in 1938. The first nonstick cookware using Teflon was sold in 1960.

1997–Russia and Chechnya sign a peace deal after 400 years of conflict.

1998–Four students are shot at Trisakti University, leading to widespread riots and the fall of Suharto.

1999–Abd-al-Aziz ibn Abd-Allah ibn Baaz, Grand Mufti of Saudi Arabia (1993-1999) dies at age 89.

2000–Thieves steal the gates to Strawberry Field in Liverpool, England. The children's home inspired the John Lennon song Strawberry Fields Forever. As a child, John would play in the wooded areas of the property that was located near his home on Menlove Avenue. A scrap dealer discovered the gates a few days later, and turned them in to the police. The gates were then reinstalled to the delight of Beatles fans around the world.

2000–Race car driver, Adam Petty, dies in a car crash from a basilar skull fracture in Loudon, New Hampshire, at age 19. The accident took place during a practice session for the Busch 200 race at the New Hampshire Motor Speedway. He was the first fourth-generation driver in NASCAR history: his father was Kyle Petty; his grandfather was Richard Petty; and his great-grandfather was Lee Petty.

2001–Actor, Eddie Cibrian, marries TV personality, Brandi Glanville, at the beachfront Ritz-Carlton, in Los Angeles, California.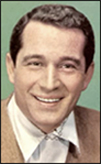 2001–Singer, Perry Como, dies in his sleep in Jupiter Inlet Colony, Florida, at age 88. He was reported to have suffered from symptoms of Alzheimer's disease. Como was one of the most popular entertainers of the 1950s and had his own TV program, The Perry Como Show, for several seasons. His hit songs include Bibbidi-Bobbidi-Boo (The Magic Song), Catch a Falling Star, Don't Let the Stars Get in Your Eyes, Dream Along with Me (I'm on My Way to a Star), Hot Diggity (Dog Ziggity Boom), Magic Moments, It's Beginning to Look a Lot Like Christmas, and It's Impossible.

2002–Former U.S. President, Jimmy Carter, arrives in Cuba for a five-day visit with Fidel Castro, becoming the first American President, in or out of office, to visit the island since Castro's 1959 revolution.

2003–The Riyadh compound bombings, carried out by al-Qaeda, kill 26 people.

2006–Mass unrest by the Primeiro Comando da Capital begins in São Paulo Brazil, leaving at least 150 people dead.

2008–U.S. Immigration and Customs Enforcement conducts the largest ever raid of a work place in Postville, Iowa, arresting nearly 400 immigrants for identity theft and document fraud.

2008–An 8.0 earthquake shakes Sichuan, China, killing over 69,000 people.

2015–A train derailment in Philadelphia, Pennsylvania, kills eight people and injures over 200 others.

2015–A 7.3 earthquake, and six major aftershocks, hit Nepal, killing over 200 people.

2016–Nissan announces that it will buy 34% of Japanese car manufacturer, Mitsubishi Motors, for 237.4 billion yen ($2.2 billion).

2016–The Italian Parliament gives final approval to legislation recognizing civil unions of same-sex couples.

2016–Super-centenarian, Susannah Mushatt Jones, dies in Brooklyn, New York, at age 116 (and 311 days).

2017–A large scale cyber-attack using the WannaCry ransomware package disrupts NHS computer and telephone systems across England, with doctors at hospitals reporting messages demanding money.

2017–A shooting attack at a nursing home in Kirkersville, Ohio, kills four people, including a police chief and the shooter.


PHOTOS TOP TO BOTTOM: Pope Sylvester II; Joanna, Princess of Portugal; Florence Nightingale; Ann Bassett; Katharine Hepburn; Yoga Berra; Burt Bacharach; George Carlin; Linda Dano; Brooks & Dunn; Emilio Estevez; Kim Fields; Bette Nesmith Graham; a Teflon skillet; and Perry Como.