1092–The Lincoln Cathedral (The Cathedral Church of the Blessed Virgin Mary of Lincoln or sometimes St. Mary's Cathedral) is consecrated in Lincoln, England.

1280–Magnus VI of Norway dies in Bergen, Norway, at age 42.

1386–England and Portugal formally ratify their alliance with the signing of the Treaty of Windsor, making it the oldest diplomatic alliance in the world which is still in force.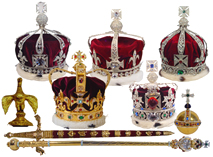 1450–Timurid monarch, Abdal-Latif Mirza, is assassinated at age 30. He was the third son of Ulugh Beg, Timurid ruler of Transoxiana (present-day Uzbekistan, Tajikistan and parts of Turkmenistan, Kyrgyzstan, and Kazakhstan).

1502–Columbus leaves Spain for his fourth and final trip to the New World.

1540–Hernando de Alarcón sets sail on an expedition to the Gulf of California.

1540–Indian ruler, Maharana Pratap, is born Pratap Singh at Kumbhalgarh Fort in Rajasthan.

1662–The figure who later became Mr. Punch, of Punch and Judy, makes his first recorded appearance in England. Punch and Judy is a traditional, popular, and usually very violent puppet show featuring Pulcinella (Mr. Punch) and his wife Judy. The performance consists of a sequence of short scenes, each depicting an interaction between two characters, most typically Mr. Punch and one other character (who usually falls victim to Mr. Punch's club). It is often associated with traditional British seaside culture.

1671–Thomas Blood, disguised as a clergyman, attempts to steal England's Crown Jewels from the Tower of London.

1726–Five men arrested during a raid on Mother Clap's molly house in London, England, are executed at Tyburn. "Molly House" was a term used in 18th- and 19th-century England for a meeting place for homosexual men. These meeting places were generally taverns, public houses, coffeehouses, or even private rooms where men could either socialize or meet possible sexual partners.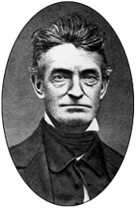 1763–The Siege of Fort Detroit begins during Pontiac's War against British forces.

1800–Activist, John Brown, is born in Torrington, Connecticut. He was an abolitionist who believed armed insurrection was the only way to overthrow the institution of slavery in the United States. In 1859, Brown's attempt to start a liberation movement among enslaved African Americans in Harpers Ferry, Virginia, electrified the nation. He was tried for treason against the Commonwealth of Virginia, the murder of five men, and inciting a slave insurrection. He was found guilty on all counts and was hanged.

1845–Inventor, Karl Gustaf Patrik de Laval, is born in Orsa, Dalarna, Sweden. Among his inventions are the centrifugal cream separator and a vacuum milking machine.

1865–President Andrew Johnson issues a proclamation ending belligerent rights of the rebels and enjoining foreign nations to intern or expel Confederate ships.

1866–Gopal Krishna Gokhale, leader of the Indian Independence Movement, is born in Kothluk, Ratnagiri District, Bombay Presidency, British India. He was a senior leader of the Indian National Congress and founder of the Servants of India Society. Through the Society, as well as the Congress and other legislative bodies he served in, Gokhale promoted not only independence from the British Empire, but also social reform. To achieve his goals, Gokhale followed two overarching principles: non-violence and reform within existing government institutions.

1868–The city of Reno, Nevada, is founded.

1873–The Vienna stock market crash heralds the Long Depression, which was a worldwide price recession, running through the spring of 1879.

1873–Archaeologist and egyptologist, Howard Carter, is born in Kensington, London, England. He discovered King Tutankhamen's tomb. On November 4, 1922, Carter's excavation group found steps that led to Tutankhamun's tomb (subsequently designated KV62): the tomb that would be considered the best preserved and most intact pharaonic tomb ever found in the Valley of the Kings.

1874–The first horse-drawn bus makes its debut in Bombay, India, traveling two routes.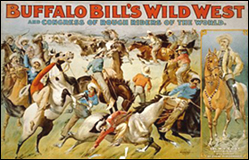 1877–Mihail Kogalniceanu reads, in the Chamber of Deputies, the Declaration of Independence of Romania.

1877–An 8.8 earthquake off the coast of Peru, kills 2,541 people, including some as far away as Hawaii and Japan.

1882–Industrialist, Henry J. Kaiser, is born in Sprout Brook, New York. He was a ship builder and took part in the construction of Boulder Dam. He established the Kaiser Shipyards, which built Liberty ships during World War II, after which he formed Kaiser Aluminum and Kaiser Steel.

1887–Buffalo Bill Cody's Wild West Show opens in London, England.

1889–The 15th Kentucky Derby: Thomas Kiley, riding Spokane, wins in 2:34.

1896–The first "horseless carriage" show is held in London, England.

1899–The lawn mower is patented.

1901–Australia opens its first Parliament in Melbourne.

1904–The steam locomotive, City of Truro, becomes the first steam engine in Europe to exceed the speed of 100 mph.

1907–Evangelist, Kathryn (Johanna) Kuhlman, is born in Concordia, Missouri. Kuhlman traveled extensively around the United States and in many other countries, holding "healing crusades" between the 1940s and 1970s. She was one of the most well known healing ministers in the world. Kuhlman had a weekly TV program in the 1960s and 1970s called I Believe In Miracles, that was aired nationally. By 1970 she moved to Los Angeles, California, conducting faith healing for thousands of people each day as an heir to fellow envangelist, Aimee Semple McPherson.

1910–Dog training expert, Barbara Woodhouse, is born Barbara Kathleen Vera Blackburn in Rathfarnham, Ireland. Her 1980 television series, Training Dogs the Woodhouse Way, made her into a household name in the U.K. She was also known for her "no bad dogs" philosophy.



1911–The works of Gabriele D'Annunzio are placed in the Index of Forbidden Books by the Vatican.

1913–The 17th Amendment to the U.S. Constitution is ratified, providing for election of Senators by popular vote.

1914–The 40th Kentucky Derby: John McCabe, riding Old Rosebud, wins in 2:03.

1914–Lounge orchestra leader, Frank Chacksfield, is born Francis Charles Chacksfield in Battle, East Sussex, England. He was one of Britain's best known orchestra leaders internationally, and is estimated to have sold more than 20 million albums worldwide. His material was "mood music," similar to that of Mantovani, including ballads, waltzes, and film themes.

1914–Country singer, Hank Snow, is born Clarence Eugene Snow in Brooklyn, Queens County, Nova Scotia, Canada. In a career that spanned nearly 50 years, he recorded 140 albums and charted more than 85 singles on the Billboard Country Chart from 1950 until 1980.

1914–C.W. Post, American food manufacturer, dies at age 60. He founded the Postum Cereal Company in 1895, which was renamed General Foods Corporation in 1922. It manufactured the Postum cereal beverage, Grape Nuts, and Post Toasties.

1917–Producer and screenwriter, Fay Kanin, is born Fay Mitchell in New York, New York. Her films include Goodbye, My Fancy, My Pal Gus, Rhapsody, The Opposite Sex, Teacher's Pet, and The Outrage.



1918–Broadcast journalist, Mike Wallace, is born Myron Leon Wallace in Brookline, Massachusetts. He started out as an actor and announcer on such popular radio series as The Lone Ranger and The Green Hornet. In the mid-1950s, he started broadcasting an hour-long weekly talk show called Night Beat, where he developed his style of interviewing. He was one of the original correspondents for CBS news program, 60 Minutes, which debuted in 1968. Wallace retired as a regular full-time correspondent in 2006, but still appeared occasionally on the series until 2008.

1920–Novelist, Richard (George) Adams, is born in Newbury, Berkshire, England. He is best known for his novel Watership Down. He also wrote The Plague Dogs, The Girl in a Swing, and Voyage Through the Antartic.

1923–Radio and TV personality, Johnny Grant, is born in Goldsboro, North Carolina. He served as the honorary Mayor of Hollywood from 1980 to 2008, and was often present at Hollywood community functions, including the unveiling of new stars on the Hollywood Walk of Fame.

1926–Admiral Richard E. Byrd and Floyd Bennett claim to have flown over the North Pole.

1927–Prince Karl of Bavaria dies in Munich, Bavaria, at age 53.

1931–Astronaut, Vance (DeVoe) Brand, is born in Longmont, Colorado. He served as Command Module Pilot during the first U.S./Soviet joint spaceflight in 1975, and as Commander of three Space Shuttle missions.

1932–Piccadilly Circus, in London, England, is lit by electricity for the first time.

1935–Nokie Edwards, of The Ventures, is born Nole Floyd Edwards in Lahoma, Oklahoma.

1936–Italy formally annexes Ethiopia after taking the capital Addis Ababa on May 5th.

1936–Actor, Albert Finney, is born in Charlestown, Pendleton, England. He appeared in the films The Entertainer, Saturday Night and Sunday Morning, Tom Jones, Night Must Fall, Two for the Road, Charlie Bubbles, The Picasso Summer, Scrooge, Gumshoe, Murder on the Orient Express, Looker, Wolfen, Annie, Shoot the Moon, The Dresser, Under the Volcano, Orphans, Miller's Crossing, The Playboys, Rich in Love, The Browning Version, Erin Brockovich, and A Good Year. He was married to actress, Anouk Aimée.



1936–Actress, Glenda (May) Jackson, is born in Birkenhead, Cheshire, England. She first became a Member of Parliament (MP) in 1992, and represented Hampstead and Kilburn until 2015. She appeared in the films This Sporting Life, Marat/Sade, Negatives, Women in Love, Sunday Bloody Sunday, A Touch of Class, The Romantic Englishwoman, The Maids, The Incredible Sarah, House Calls, Stevie, and The Class of Miss MacMichael.

1937–Musician, Sonny Curtis, is born in Meadow, Texas. He was guitarist for The Crickets on That'll Be the Day and Peggy Sue. He also played lead guitar for The Everly Brothers.

1937–Dave Prater, of Sam & Dave, is born David Prater, Jr. in Ocilla, Georgia. The duo had a huge hit with Soul Man in the 1960s.

1940–In World War II, the German submarine U-9 sinks the French coastal submarine Doris near Den Helder.

1940–Movie producer and director, James L. Brooks, is born James Lawrence Brooks in Brooklyn, New York. He was a script writer for the TV shows That Girl, The Andy Griffith Show, Room 222, and The Mary Tyler Moore Show. His films include Starting Over, Real Life, Modern Romance, Terms of Endearment, Broadcast News, As Good as It Gets, and Spanglish.

1940–John (Christopher) Hawken, of The Strawbs and Renaissance, is born in Bournemouth, Hampshire (present-day Dorset), England.

1941–The German submarine U-110 is captured by the Royal Navy. On board is the latest Enigma machine, which Allied cryptographers will later use to break coded German messages.

1941–Danny Rapp, of Danny and the Juniors, is born Daniel Earl Rapp in Philadelphia, Pennsylvania. The doo-wop group had hits with At the Hop and Rock and Roll is Here to Stay.



1942–The German SS executes 588 Jewish residents of the Podolian town of Zinkiv, Khmelnytska oblast, Ukraine. The Zoludek Ghetto (in Belarus) is destroyed and all its inhabitants executed or deported.

1942–A chart topper: Tangerine by The Jimmy Dorsey Orchestra.

1942–Singer, Tommy Roe, is born in Atlanta, Georgia. He had 11 "Top 40" hits between 1962 and 1971. His first hit, Sheila, was a loose redoing of Buddy Holly's Peggy Sue. His other hits include Sweet Pea, Dizzy, and Jam Up, Jelly Tight. Roe, along with Chris Montez, toured the U.K. with The Beatles, just prior to Beatlemania.

1944–Country singer, Jimmie Davis, becomes Governor of Louisiana.

1944–Don Dannemann, of The Cyrkle, is born in Brooklyn, New York. The band was formed while the members were attending Lafayette College in Easton, Pennsylvania. Brian Epstein agreed to manage them, and John Lennon came up with their name. Their hits include Red Rubber Ball and Turn Down Day.

1944–Musician, Richie Furay, is born in Yellow Springs, Ohio. He is best known for forming the bands Buffalo Springfield (with Stephen Stills, Neil Young, Bruce Palmer, and Dewey Martin), and Poco (with Jim Messina, Rusty Young, George Grantham, and Randy Meisner).

1945–During World War II, the final German Instrument of Surrender is signed at the Soviet headquarters in Berlin-Karlshorst.

1945–The Channel Islands are liberated by the British after five years of German occupation.

1945–U.S. officials announce that a midnight entertainment curfew would be lifted immediately.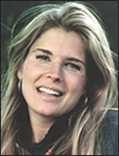 1945–Steve Katz, of Blood, Sweat & Tears, is born in Brooklyn, New York.

1946–King Victor Emmanuel III of Italy abdicates and is succeeded by Umberto II.

1946–Actress, Candice (Patricia) Bergen, is born in Beverly Hills, California. She is well known for her starring role in the TV sitcom Murphy Brown. She appeared in the films The Group, The Sand Pebbles, Getting Straight, Carnal Knowledge, T.R. Baskin, 11 Harrowhouse, The Wind and the Lion, Oliver's Story, Starting Over, Rich and Famous, Gandhi, Sweet Home Alabama, View from the Top, Sex and the City, and Bride Wars. Her father was ventriloquist, Edgar Bergen. She was married to film director, Louis Malle.

1948–Czechoslovakia's Ninth-of-May Constitution comes into effect.

1949–Britain's first launderette opens in Queensway, London, England.

1949–Singer-songwriter, Billy Joel, is born William Martin Joel in the Bronx, New York. Among his many hits are Piano Man, Just the Way You Are, Movin' Out, Only the Good Die Young, She's Always a Woman, My Life, Honesty, It's Still Rock and Roll to Me, Pressure, Allentown, Uptown Girl, A New York State of Mind, and We Didn't Start the Fire. He was married to model, Christie Brinkley.

1949–Blues guitarist, "Steady Rollin" Bob Margolin, is born in Brookline, Massachusetts.

1949–Louis II, Prince of Monaco, dies at the Prince's Palace in Monaco, at age 78. Prince Rainier III becomes monarch of Monaco.

1950–Robert Schuman presents his proposal on the creation of an organized Europe. This proposal, known as the "Schuman Declaration," is considered by some to be the beginning of the creation of what is now the European Union.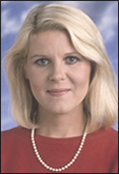 1950–L. Ron Hubbard publishes his book Dianetics: The Modern Science of Mental Health.

1950–Tom Petersson, of Cheap Trick, is born Thomas John Peterson in Rockford, Illinois.

1951–Actress, Alley Mills, is born in Chicago, Illinois. She is best known for the role of Norma, the mother of Kevin Arnold, in the TV series The Wonder Years. She appeared in the films Diary of a Mad Housewife, Going Berserk, and A Golden Christmas. She was married to actor and author, Orson Bean.

1955–West Germany joins NATO.

1955–Actor, Kevin Peter Hall, is born in Pittsburgh, Pennsylvania. At 7'2" tall, he was the tallest of seven brothers, all over 6'5". Due to his height, he was often cast in monster roles. He appeared in the films Without Warning, Monster in the Closet, Harry and the Hendersons, Predator, and Big Top Pee-wee.

1955–Politician, Meles Zenawi, is born Legesse Meles Asres in Adwa, Ethiopia. He was Prime Minister of Ethiopia.

1958–Alfred Hitchcock's film, Vertigo, has its world premiere in San Francisco, California.

1958–Disc jockey, Alan Freed, previews his Rock 'n' Roll show in Hershey, Pennsylvania. The lineup includes Buddy Holly, Jerry Lee Lewis, Chuck Berry, Frankie Lymon & the Teenagers, Danny & the Juniors, The Chantels, Larry Williams, and Screamin' Jay Hawkins. Freed is going through a period of turmoil that culminates when he leaves WINS, claiming the New York radio station did not stand behind his policies and principles.

1959–A 16-year-old singer named Wayne Newton, sometimes ridiculed for his girlish voice, begins a two-week engagement at the Freemont Hotel in Las Vegas. He proves to be so popular that he would headline at the location for over three years. One of his biggest hits is Danke Schoen.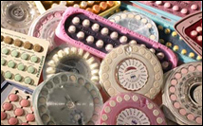 1960–The United States becomes the first country to legalize the use of the birth control pill.

1960–Nigeria becomes a member of the British Commonwealth.

1960–The U.S. FDA announces it will approve birth control, making Searle's Enovid the world's first sanctioned oral contraceptive pill.

1961–In a speech to the National Association of Broadcasters, Federal Communications Commission Chairman, Newton N. Minow, condemns television programming as a vast wasteland.

1962–The U.S. conducts an atmospheric nuclear test at Christmas Island.

1962–Beatles manager, Brian Epstein, and George Martin, of EMI, meet for the second time. Without making a firm commitment, Martin essentially offered The Beatles a recording contract, depending upon the outcome of an audition/recording session set for June 6th.

1962–Actor, John (Joseph) Corbett, is born in Wheeling, West Virginia. He is best known for his starring role in the TV series Northern Exposure. He appeared in the films Flight of the Intruder, Tombstone, Don't Look Back, Volcano, Dinner Rush, My Big Fat Greek Wedding, Elvis Has Left the Building, Raising Helen, and Sex and the City 2.

1963–The U.S. conducts a nuclear test at Nevada Test Site.



1964–Ngo Dinh Can, de facto ruler of central Vietnam under his brother, President Ngo Dinh Diem (before the family's toppling), is executed.

1964–Louis Armstrong knocks The Beatles' I Want to Hold Your Hand off the top of the American singles chart with his hit song Hello Dolly.

1964–Dusty Springfield is the first British Invasion artist to perform on Dick Clark's American Bandstand.

1964–Chuck Berry begins a British tour. It's his first since serving a three-year jail term for consorting with an underage prostitute.

1965–The Beatles attend a Bob Dylan concert at London's Royal Albert Hall. They spend the evening with Dylan after the show. Dylan's music especially impresses John Lennon and George Harrison, and several future Beatles compositions and recordings will bear the mark of the folksinger's influence.

1966–China conducts a nuclear test at Lop Nor PRC.

1966–The Doors audition at the Whisky A Go-Go in West Hollywood, California.

1968–Cartoonist, Harold Gray, dies of cancer in La Jolla, California, at age 74. He created the comic strip "Little Orphan Annie."

1968–Actress, Marion Lorne, dies of a heart attack in New York, New York, at age 84. She is best known for the role of Aunt Clara on the TV sitcom Bewitched. She appeared in the films Strangers on a Train and The Graduate.

1969–In São Paulo, Carlos Lamarca leads the first urban guerrilla action against the military dictatorship of Brazil, by robbing two banks.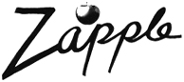 1969–The Beatles launch their new Zapple label, reserved for avant-garde and spoken-word recordings. This day marks the U.K. release of LPs by John Lennon and George Harrison. The first release on the Zapple label is John Lennon and Yoko Ono's Unfinished Music No. 2: Life With the Lions. The second album is George Harrison's Electronic Sound. Despite the plans for a series of poetry LPs and similar literary ventures, notably an album of Allen Ginsberg performing the works of William Blake, Zapple never releases another record.

1970–Richard Williams ends his in-depth Melody Maker review of the Let It Be album by writing: "The Beatles are dead... Long live The Beatles."

1970–In Washington, D.C., 75,000 to 100,000 protesters demonstrate in front of the White House against the war in Vietnam.

1970–Union leader, Walter Reuther, dies in a plane crash in Pellston, Michigan, at age 62. He founded United Auto Workers (UAW).

1971–The 23rd Annual Primetime Emmy Awards announces its winners. Best Dramatic Series: The Bold Ones; Best Comedy Series: All in the Family; Best Musical or Variety Series: The Flip Wilson Show; Best Children's Program: Sesame Street; Best Actor: Hal Holbrook; Best Actress: Susan Hampshire; Best Comedy Actor: Jack Klugman; Best Comedy Actress: Jean Stapleton. The ceremonies are held at the Pantages Theatre in Hollywood, California. The host is Johnny Carson.

1971–Paul (Francis) McGuigan, bass player for Oasis, is born in Barton-upon-Irwell, Lancashire, England.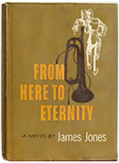 1972–Dana (Marie) Perino, journalist and politician, is born Evanston, Wyoming. She was the 27th White House Press Secretary under George W. Bush. She is a political commentator for Fox News, while also serving as a co-host on the network's daily talk show The Five.

1974–The House Judiciary Committee opens hearings on whether to recommend the impeachment of President Nixon.

1977–A disastrous fire burns down the Hotel Polen in Amsterdam, killing 33 people and injuring 21 others.

1977–Novelist, James Jones, dies of congestive heart failure in Southampton, New York, at age 55. He wrote From Here To Eternity, Some Came Running, and The Thin Red Line.

1978–Aldo Moro, five-time Prime Minister of Italy, is assassinated by the Marxist-Leninist terrorist organization, Red Brigades, at age 61.

1979–Iranian Jewish businessman, Habib Elghanian, is executed by firing squad in Tehran, prompting the mass exodus of the once 100,000-strong Jewish community of Iran.

1979–There's a Beatles reunion of sorts as Paul McCartney, George Harrison, and Ringo Starr all attend the wedding of Eric Clapton to Harrison's ex-wife, Pattie Boyd.

1979–Jazz singer, Eddie Jefferson, dies of gunshot wounds outside Baker's Keyboard Lounge in Detroit, Michigan, at age 60. He is credited as an innovator of vocalese, a musical style in which lyrics are set to an instrumental composition or solo. His hit songs include Parker's Mood and Filthy McNasty.

1980–In Norco, California, five masked gunmen hold up a Security Pacific bank, leading to a violent shoot-out and one of the largest pursuits in California history. Two of the gunmen and one police officer are killed and 33 police and civilian vehicles are destroyed in the chase.

1985–Lightning strikes trees about 150 yards away from a home in Alabama, then follows the driveway to the home. The charge goes through the house, burning out all the electrical outlets, ruining appliances, and blasting a hole in the concrete floor of the basement.

1985–Actor, Edmond O'Brien, dies of Alzheimer's disease in Inglewood, California, at age 69. He appeared in the films The Hunchback of Notre Dame, A Girl, a Guy, and a Gob, The Killers, The Web, A Double Life, White Heat, D.O.A., Silver City, The Greatest Show on Earth, The Hitch-Hiker, The Bigamist, The Barefoot Contessa, Pete Kelly's Blues, 1984, The Rack, The Girl Can't Help It, Sing Boy Sing, The Great Imposter, The Man Who Shot Liberty Valance, Birdman of Alcatraz, The Longest Day, Seven Days in May, and The Wild Bunch.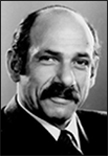 1986–Actor, Herschel Bernardi, dies of a heart attack in Los Angeles, California, at age 62. He appeared in the films 1001 Arabian Nights, The Savage Eye, A Cold Wind in August, The George Raft Story, Irma la Douce, Love with the Proper Stranger, and The Front.

1987–LOT Flight 5055 Tadeusz Kosciuszko crashes after takeoff in Warsaw, Poland, killing all 183 people on board.

1987–Actor, Tom Cruise, marries actress, Mimi Rogers.

1989–In a speech for the United Negro College Fund, Vice President Dan Quayle says: "What a waste it is to lose one's mind," instead of "a mind is a terrible thing to waste."

1989–Journalists petition the Chinese Government for freedom of the press.

1989–Country singer, Keith Whitley, dies of acute ethanolism (alcohol poisoning) in Nashville, Tennessee, at age 33. He had a big hit with Don't Close Your Eyes.

1992–The Westray Mine disaster kills 26 workers in Nova Scotia, Canada.

1992–The final episode of The Golden Girls airs on NBC-TV.

1998–Actress, Alice Faye, dies of stomach cancer in Rancho Mirage, California, at age 83. She appeared in the films Poor Litle Rich Girl, In Old Chicago, Alexander's Ragtime Band, Rose of Washington Square, Tin Pan Alley, Four Jills in a Jeep, Fallen Angel, and State Fair.

1999–A bus carrying 43 mostly elderly passengers to a Mississippi casino, crashes on Interstate 610 in New Orleans, Louisiana, when the driver loses consciousness. Twenty-two passengers are killed.

2001–In Ghana, 129 football fans die in what became known as the Accra Sports Stadium Disaster. The deaths are caused by a stampede (after the firing of teargas by police personnel at the stadium) that followed a controversial decision by the referee.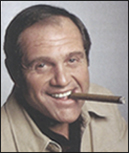 2002–The 38-day stand-off in the Church of the Nativity in Bethlehem comes to an end when the Palestinians inside agree to have 13 suspected terrorists among them deported to several different countries.

2002–A remote-controlled bomb explodes during a holiday parade in Kaspiysk, Russia, killing 43 people and injuring at least 130.

2004–Chechen President, Akhmad Kadyrov, is assassinated by Chechen Islamists in a landmine bomb blast under a VIP stage, during a World War II memorial victory parade in Grozny, Chechnya. His son, Ramzan Kadyrov, who led his father's militia, became one of his successors in March 2007, as the President of the Chechen Republic.

2004–Comedian, Alan King, dies of lung cancer in New York, New York, at age 76. He appeared in the films Hit the Deck, Miracle in the Rain, The Girl He Left Behind, The Helen Morgan Story, On the Fiddle, Bye Bye Braverman, The Anderson Tapes, Just Tell Me What You Want, Author! Author!, Lovesick, Memories of Me, Night and the City, and Casino.

2005–Liberal commentary website "The Huffington Post" is launched on the Internet.

2005–Actress, Renee Zellweger, marries country singer, Kenny Chesney, on the island of St. John in the U.S. Virgin Islands.

2009–Super-centenarian, Sahan Dosova, dies in Aul, Karaganda, Kazakhstan, at age 130 (and 43 days). She is reputed by some to be the oldest woman who ever lived. However, there are doubts about the claims made on behalf of Sahan, because she did not have a birth certificate and it was common for people at the time to make up their own date of birth.

2010–Singer and actress, Lena Horne, dies in Manhattan, New York, at age 92. She appeared in the films Cabin in the Sky, Stormy Weather, Thousands Cheer, I Dood It, Broaway Rhythm, Two Girls and a Sailor, Till the Clouds Roll By, Ziegfeld Follies, Words and Music, Meet Me in Las Vegas, and The Wiz.

2012–A Sukhoi Superjet 100 aircraft crashes into Mount Salak in West Java, Indonesia, killing 45 people.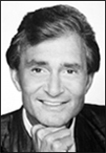 2012–Hairdresser, Vidal Sassoon, dies from leukemia in Bel Air, Los Angeles, California, at age 84. He originated the geometric asymmetrical wedge cut in the 1960s, which was the perfect hairstyle for the mod fashions that were popular at that time.

2015–Russia stages its biggest military parade in Moscow's Red Square to commemorate the 70th anniversary of Victory Day.

2015–An Airbus A400M Atlas military transport aircraft crashes near the Seville, Spain, killing three people on board.

2015–Johnny Gimble, of Bob Wills and His Texas Playboys, dies at his home in Dripping Springs, Texas, at age 88. Gimble's fiddling style (while uniquely his own, came to be known as the "Texas fiddling style") emerged during the first half of the 20th century among fiddlers such as Cliff Bruner, Louis Tierney, and Jesse Ashlock.

2015–Actress, Elizabeth Wilson, dies in New Haven, Connecticut, at age 94. She appeared in the films Picnic, Patterns, The Goddess, The Tunnel of Love, A Child Is Waiting, The Birds, The Graduate, Catch-22, The Day of the Dolphin, The Prisoner of Second Avenue, The Happy Hooker, Nine to Five, Regarding Henry, The Addams Family, and Quiz Show.

2016–Austrian Chancellor, Werner Faymann, resigns after seven and a half years in office, saying he lost the backing of his Social Democrats Party.

2016–A transit of Mercury across the Sun occurs, visible from Africa, the Americas, Europe, and most of Asia.

2017–President Donald Trump removes James Comey as Director of the Federal Bureau of Investigation (FBI), with Andrew G. McCabe stepping in as acting director.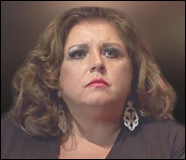 2017–Thousands of workers are warned to take cover after a tunnel collapses in a shuttered Washington plutonium uranium extraction plant that was previously used in nuclear weapons production. The tunnel at the Hanford plant building known as PUREX was full of contaminated particles, including radioactive train cars that transported fuel rods, KING5 reported. Hanford is located about 200 miles southeast of Seattle.

2017–The Assembly of California votes in favor of ending a ban which barred members of the Communist Party USA from holding positions in the state government.

2017–South Koreans vote in a presidential election, with Moon Jae-in of the Democratic Party of Korea winning the election.

2017–Former Dance Moms star, Abby Lee Miller, is sentenced to a year and a day in prison for bankruptcy fraud and for taking $120,000 worth of Australian currency into the U.S. without reporting it. A federal judge in Pittsburgh, Pennsylvania, orders Miller to pay a $40,000 fine and spend two years on probation following her release.


PHOTOS TOP TO BOTTOM: England's Crown Jewels; John Brown; Buffalo Bill Cody's Wild West Show; Frank Chacksfield; Mike Wallace; Glenda Jackson; Tommy Roe; Candice Bergen; Alley Mills; "The Pill"; Dusty Springfield; the Zapple logo; From Here to Eternity by James Jones; Herschel Bernardi; Alan King; Vidal Sassoon; and Abby Lee Miller.